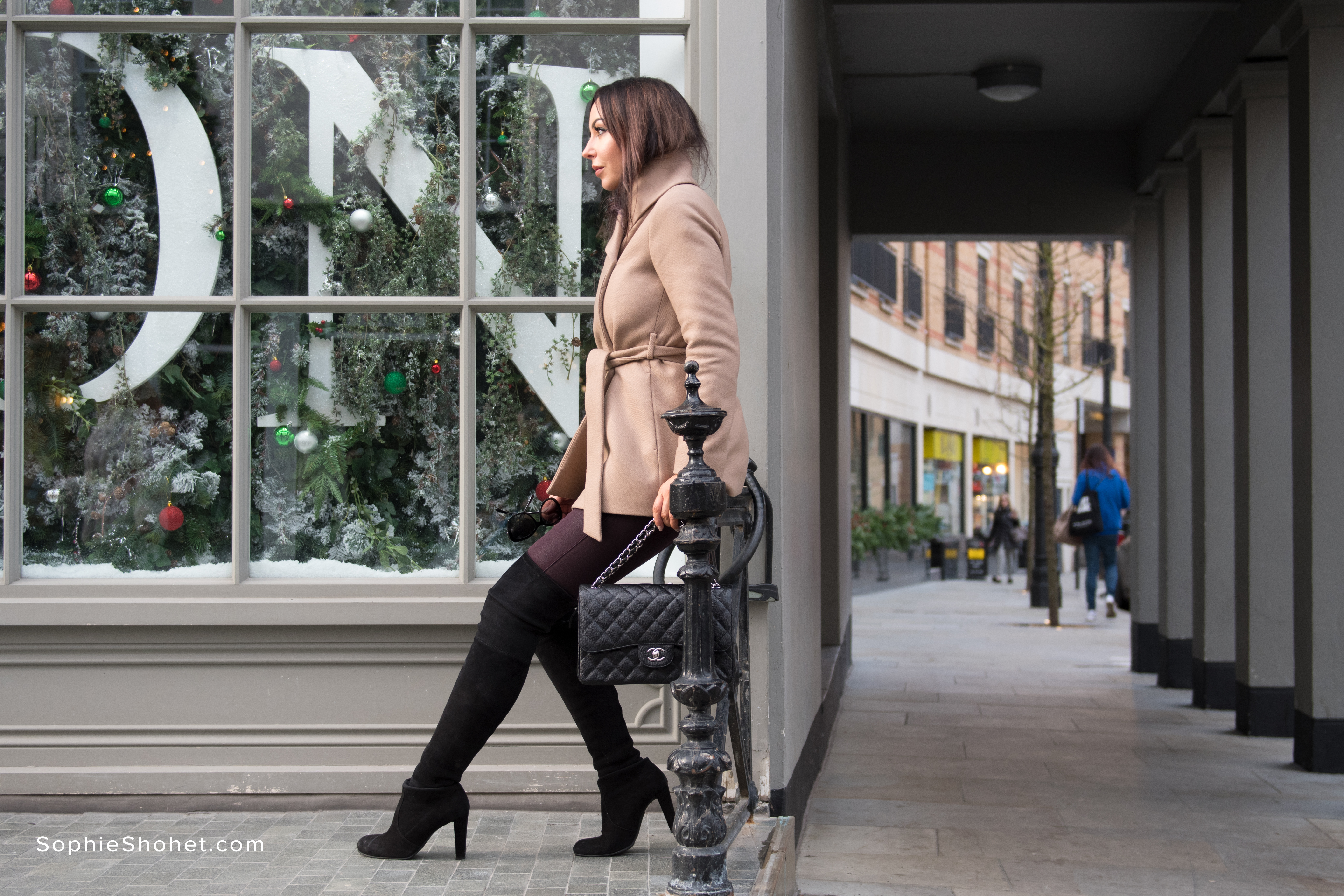 January. Possibly the most hated month in the calendar, it's one that encapsulates everything we dread: diets, back to work, dark gloomy days, gyms that are jam packed with people who will never be seen again by the end of the month and new years resolutions, due to be forgotten come February.
But what if we look at January from a different angle… January is the month of reflection, it's a time when we're most likely to revaluate our lives and establish what we want to change in the coming 12 months.
"the biggest worry for most of us is "How do I find out what I should do in life?""
We hear so often of those who hate their jobs. Social media frequently portrays memes depicting depressing Monday mornings and Buddy from the film "Elf" crying into his red wine on a Sunday evening.
But what if this wasn't the case? What if you had a job you loved, one that made you excited on a Sunday evening? A job that made you feel proud and confident, one where you feel you are making a difference and progressing your learning and development?
December and January see some of the highest rates in employment opportunities, with new positions becoming available - so what better time to rethink your career than now.
"Seeing as we spend such a large proportion of our lives working, it's crucial we make work something we enjoy."

 
---
Here are my top tips on finding your ideal job in 2018, these are based on my experience of being on both sides of the fence - looking for a job and interviewing candidates:
If you haven't yet found a sector that brings you joy, it might be that you need to keep looking. I think the biggest worry for most of us is "How do I find out what I should do in life?"

In my experience, the best thing to do is to sample a few different jobs and see what does it for you.
 

My epiphany moment happened early when I was in my first job, an experience with a design agency led me to know what I wanted to do.

But for you it might happen later on. Some people progress up the career ladder, get to the top and realise they want to jack it all in and and do something completely different, for seriously less money - because it makes them happy.
 

So don't sweat it, but be open minded, go with what you love and experience as many avenues as you can before you get there.

Spend a few days really thinking about where you'd ideally like to be and what you'd ideally like to be doing in 2018 and beyond. Write it down as it's easy to forget and slip back into old ways
Tailor your CV for each and every role you apply to, each application has a different set of requirements. Make yourself sound perfect for the job by reflecting the position's tasks in your resume
Be smart with your use of business language in your CV, even the most basic of tasks can be talked-up.

Regardless of your current job and the level you are at, there will be things you are doing that will be attractive to a prospective employer, if you use the right business terminology.
 

For example, if you are a receptionist - lets say that making the tea and greeting customers is one of your main tasks, you could describe this as "Working in customer service, ensuring that client's bespoke needs are taken care of to ensure their continued business with the company" this would be a professional way of summarising your current tasks whilst indicating your benefit to the company

Use key words in your CV. Prospective employers receive many CVs and will mainly skim read before delving more deeply into a shortlist of candidates. Use concise business terms that relate to your skills and are tailored to the tasks outlined in the job description you are applying for
Don't arrive at interviews underprepared! Do your research on the company and have an answer for simple questions such as "Why do you want to work here?" I always take particular notice of candidates who have actively looked my profile up on LinkedIn. Have your LinkedIn profile set as 'public' so that your interviewer can see your name as someone who has looked them up.

Casually drop a few friendly points into conversation with your interviewer, based on what you've learned from reading their profile. For example, "I saw you worked at ASOS, I have a friend who works there!" (only do this if the tone of the interview allows)

Finally, when attending interviews, stand out from the rest by taking work samples if possible. I find that these take the heat and pressure off an interview, as you have something physical to talk through in order to demonstrate your skills and to show what you participated in the project.
 

If you don't have any samples to take, a notepad and pen with a few questions written can do a great job of keeping you focused whilst looking proactive and switched-on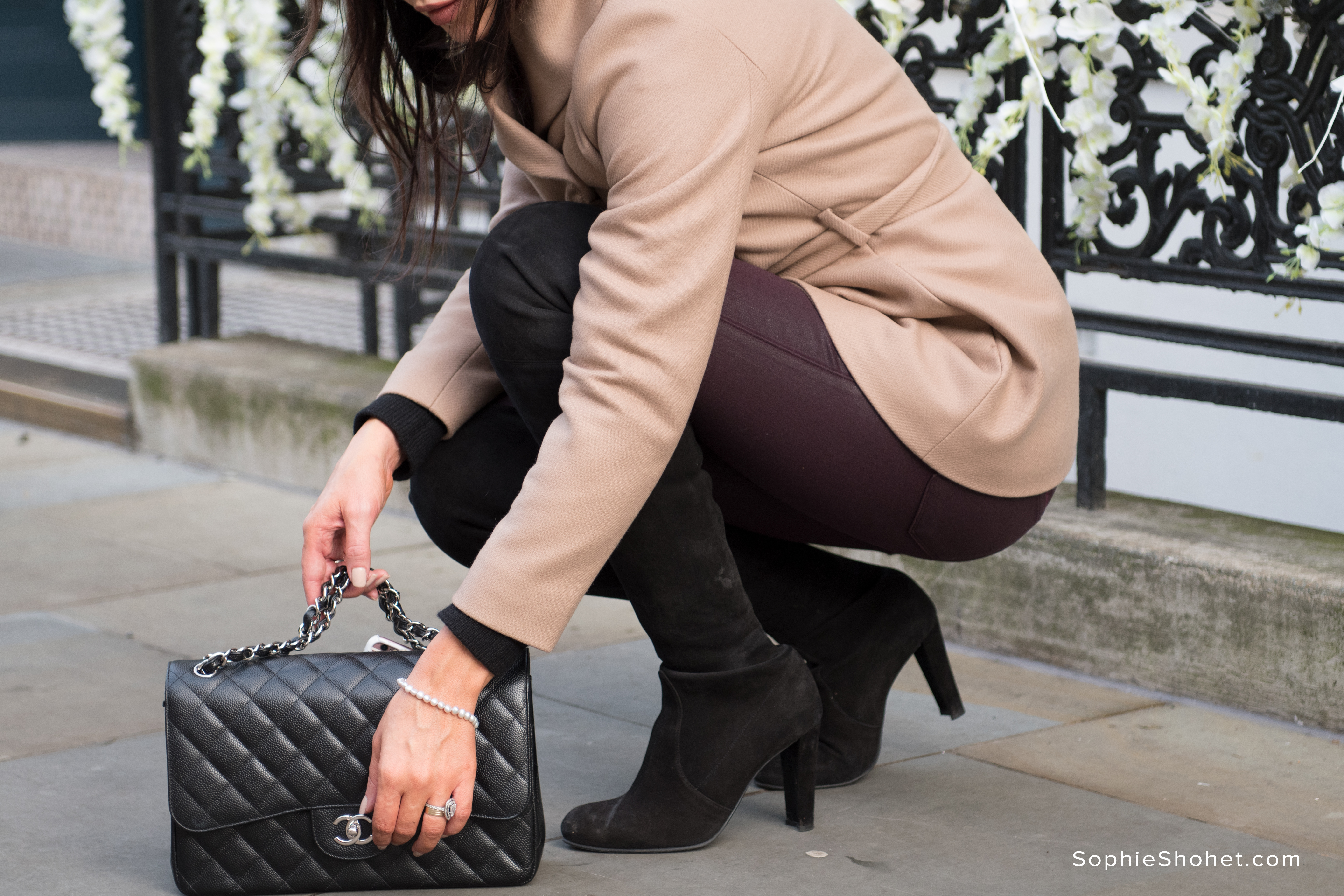 "Update your CV and LinkedIn profile, check job sites like Monster.com and Indeed.co.uk... Don't leave it until tomorrow, do it now."
I also want to add some words of encouragement to those just starting out on the career ladder, because our early jobs can be hard (if not impossible) to ever love.
I remember the first day of my first job; having to be at my desk for 8am, only to work on really rather boring tasks including keeping the tea and coffee stocked in the staff room. Being the office junior I was given every job that no one else wanted to do, none of which helped me to work towards a greater position in the company.
The only thing I learnt in that place was that if you clean the coffee machine using bleach, it turns the plastic from black to a patchy grey colour and when your boss finds out, you're dead.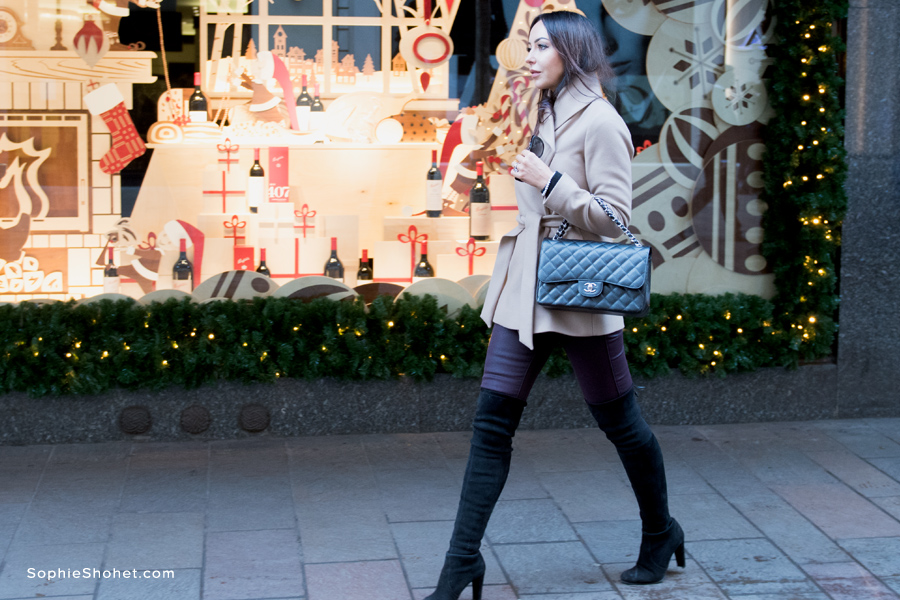 By day 3 in that job, it dawned on me like a punch in the face.
My years of education and sleeping-in until noon were complete. Now, until the day I retired, this was my miserable life!
"The only thing I learnt in that place was that if you clean the coffee machine using bleach, it turns the plastic from black to a patchy grey colour and when your boss finds out, you're dead."
But fear not. What I later discovered was that this isn't the way it will always be. True, our first jobs might be a pile of poo, but there is valuable learning you will achieve from them, grass-level etiquette you need in order to move on to other things.
So stay focused! There is a role out there for you, one that will fill you with joy. And, when you find it, you'll know.
Happy 2018!
Camel coloured belted wool jacket: HERE
Maroon coated jeans: HERE
Black Boots: HERE
Handbag: HERE