Hello and a Merry Christmas to you! I've been really looking forward to this day for weeks and it's finally here :)
I thought I would take a moment to upload a quick post wearing a popular item this season; that being the wool bomber jacket. There have been multiple versions of this garment from both High Street and designer. My favourite is this - Saint Laurent's Teddy Jacket.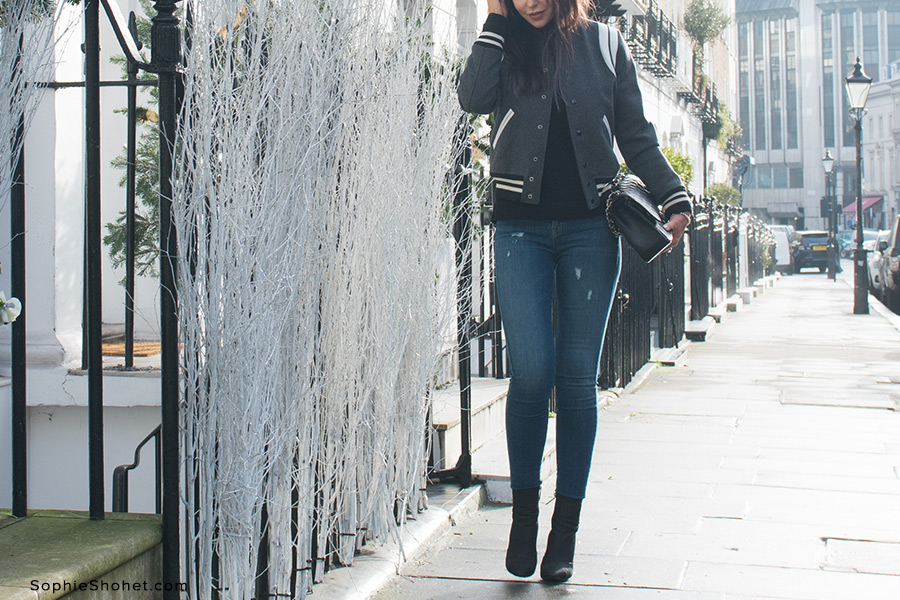 I'm typically not a big buyer of designer clothes, that's simply because clothes date. Whereas, a well chosen bag or pair of shoes can be stylish for years. That said, I managed to pick this jacket up in the Cyber Weekend sales from Luisaviaroma for 30% off and I felt the style was classic enough to be wearable for years to come...so I did the deed and bought it!
Luisaviaroma is one of the places I shop for designer most often. They stock some really unique and different pieces, from shoes to bags and clothes. It can be really hard to stand out from the crowd when the same items are sold and promoted by the bigger retailers. So if you want to break from the norm, they're worth a look.
The YSL Teddy Jacket is cut exactly like a bomber, but with varsity styling over the shoulders in white leather. The wool is warm but lightweight, I wore this on a cold day in London with a thin Cashmere jumper underneath and felt very comfortable.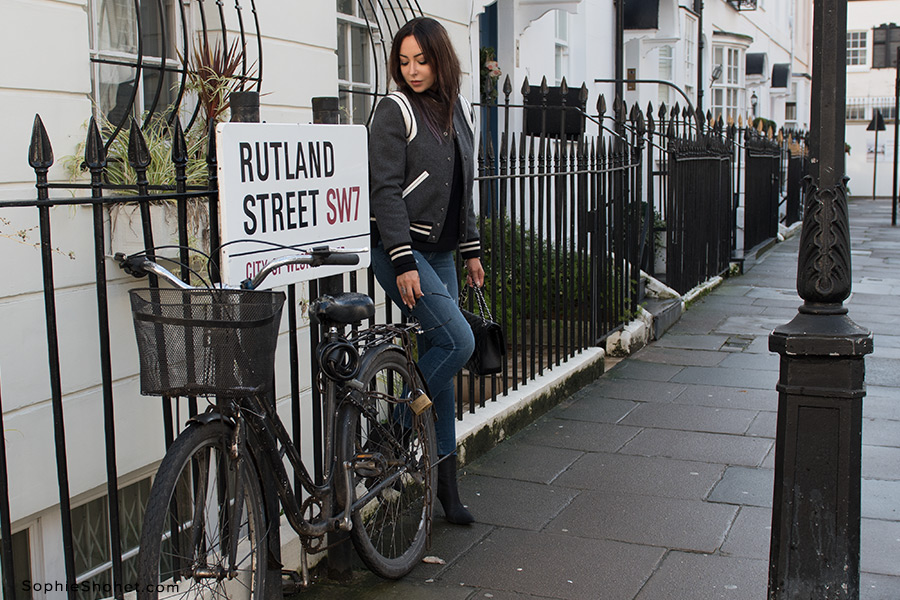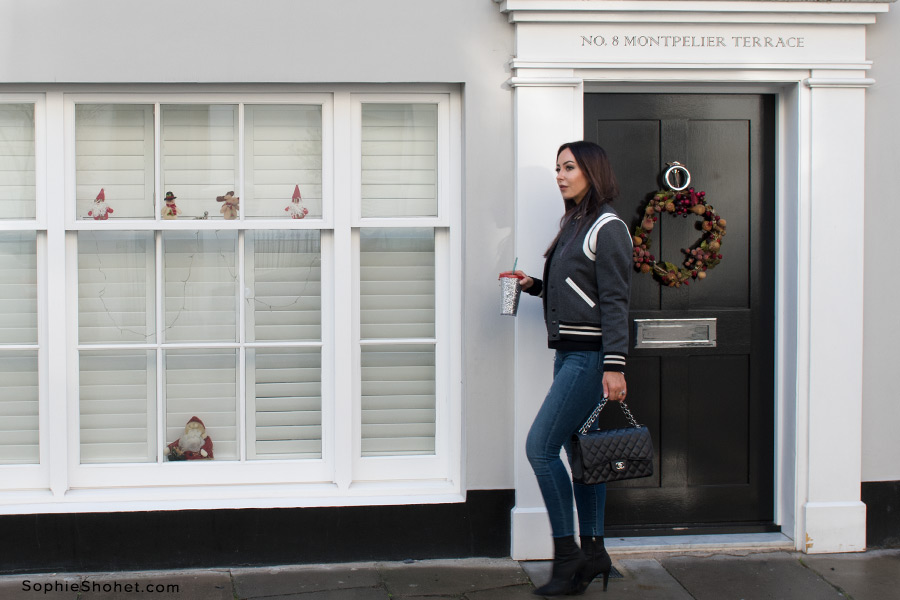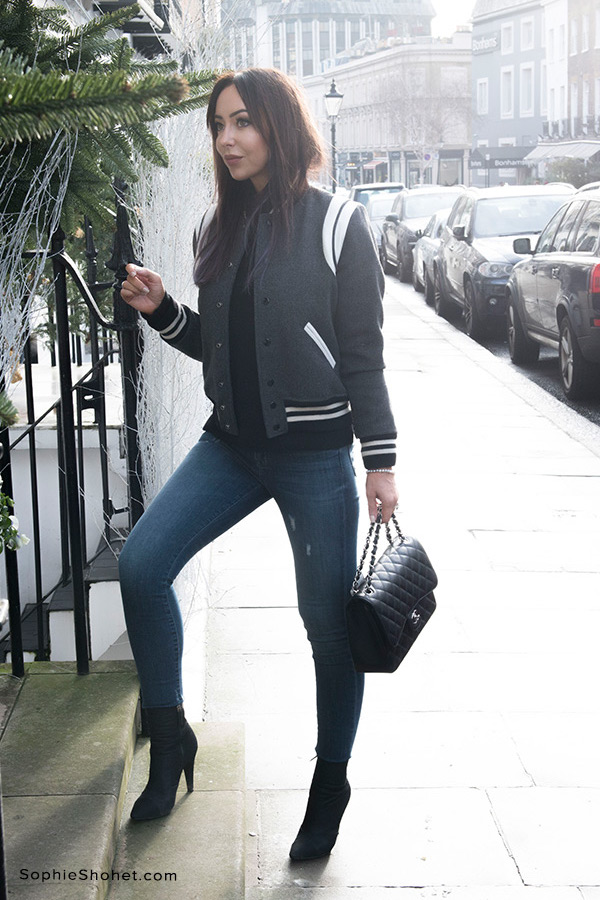 Buy the Bomber Jacket HERE
Buy the Cashmere Black Knit Jumper HERE
Buy the Jeans HERE
Buy the Handbag HERE
Boots - from Chanel AW17 Collection
---
What do you think about the emergence of wool bomber jackets? Do you love the fact that there is now a new option to consider when it comes to casual winter jackets?
Let me know your thoughts! xx