I wanted to share with you my tips on how to save money on luxury goods.
There are some brands that near enough never go on-sale, and there are others that do.
Sometimes you might have to wait a little bit for a promotion or coupon code to show-up, but you can save if you wait!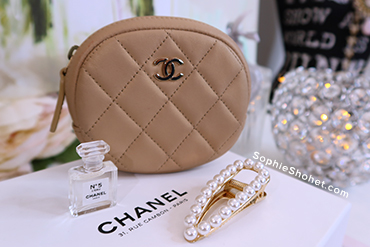 Brands that have twice-yearly sales but never random promotions include CHANEL, Dior, Louis Vuitton, Fendi, Gucci (and most of those top-level labels).
These luxury brands kick-off their twice-yearly sales early, in something called a Private Sale, where selected customers are contacted and invited to browse and buy before general release.
"The benefit to Private Sales are that you aren't having to fight to get the best items, or to get your size."
The Fall/Winter sales are typically just after Christmas, or early January (Dior tend to go on sale in December, whereas CHANEL have always gone on Public Sale the first working day back in the New Year). The second sale in the year is the Spring/Summer sale which happens at the end of June to early July. Sale discounts are normally 20% - 40%.
Classic handbags and SLGs don't go on sale, instead it's seasonal clothing, shoes and some jewellery/accessories like hats and scarfs. I think Gucci puts some of their seasonal bags on-sale, as well as Dolce & Gabbana and Givenchy.
Note that for brands like Dior & Louis Vuitton who have e-commerce websites, rarely (probably never!) do sale items have the prices adjusted online.
So for example, items that might have 40% off in-store, will never have that discount applied online. It'll be the original full price that shows!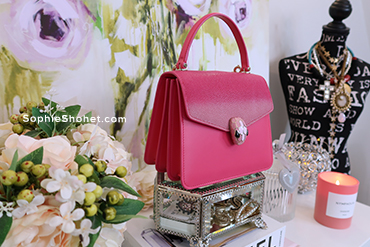 Now for those brands you can easily buy online and can nearly always get a discount on….
Saint Laurent, Balmain, Off-White, Bottega Veneta, Balenciaga, Givenchy, MaxMara, Prada, Valentino, Versace and plenty more....
These labels are normally included in those random 10% off coupons run by retailers including Farfetch & Luisaviaroma. The most I've ever saved is 50%(!) on a Balmain blazer and 30% on a YSL Toy LouLou (both were classic main-line items and not gross pieces about to go on-sale! lol)
Brands you can nearly always get a discount on:
MaxMara
Prada
Saint Laurent
Manolo Blahnik
Givenchy
Versace
Valentino
Off-White
Balmain
Burberry
Alaïa
Chloé
Maison Margiela
Alexander McQueen
Jimmy Choo
Stella McCartney
Jacquemus
---
I shall keep this section updated with any coupon codes that I learn of, or should be given by brands:
Farfetch: Use code SOPHIE10FF at checkout for 10% off your first order on new accounts.
Shop my FARFETCH favourites: http://bit.ly/2MCBFlM (Not affiliate)

FARFETCH COUPON EXCLUDED BRANDS: Gucci, Fendi, Bell & Ross, Ulysse Nardin, Girard Perregaux, Zenith, Tag Heuer, Chopard, Pomellato, De Beers, Tiffany & Co., David Yurman, Boucheron, Fornasetti, Mad Paris, Acne Studios, Stone Island
*If you add an excluded brand or sale item to your cart, along with an eligible brand, the coupon won't work at all!
Your cart must contain ONLY eligible brands, and NOT SALE ITEMS either. FYI!
Luisaviaroma currently have 10% off products without a star alongside their description, with the code WEB10
SHOPTAGR - This tool scans the internet once you get to the checkout of most retailers and looks for coupon codes, auto-adding them to the coupon box without you having to. It's a handy tool to have on your desktop, and works on designer websites including Net-A-Porter, MyThereasa, Matches Fashion, Luisaviaroma, 24H, SSENCE and more: http://bit.ly/3peYkTM (Not affiliate)
Net-A-Porter currently have 15% off most items once you get to the checkout!
Also, 10% off for new accounts with code FIRST10
---
Farfetch coupon Ts&Cs
This offer is valid for new customers only.
This offer is valid for full price items only.
This offer is valid for selected brands and products only.
This offer can only be used once by an individual.
This offer is valid until 23:59 (GMT) 16/02/2021.
This offer cannot be used in conjunction with any other FARFETCH offer.
FARFETCH reserves the right to withdraw this offer at any time without notice.
DISCLAIMER:
There are affiliate links above, which mean that I earn a small commission on a sale.
Links that are NOT AFFILIATE will have 'Not Affiliate' written alongside them. For these, I earn nothing from any of you clicking and purchasing.
Farfetch 10% code provided to me a week ago for a collaboration video I did in partnership with them. This article is not part of that collaboration, and I do not earn or profit from the coupon code or link.
Shoptagr link provided to me by them for a video which has gone-live today. This blog post is not connected with that video collaboration and I don't earn from you clicking on the link.
All other coupons shown for Net-A-Porter & for Luisaviaroma are from customer newsletters.