I love listening to motivational podcasts and YouTube videos. I typically have them on in the background as I work in the day; I've a theory that even though the volume is low, I absorb the affirmations on a subconscious level (possibly not true, but the noise from the repetitive, calming voice is very grounding!)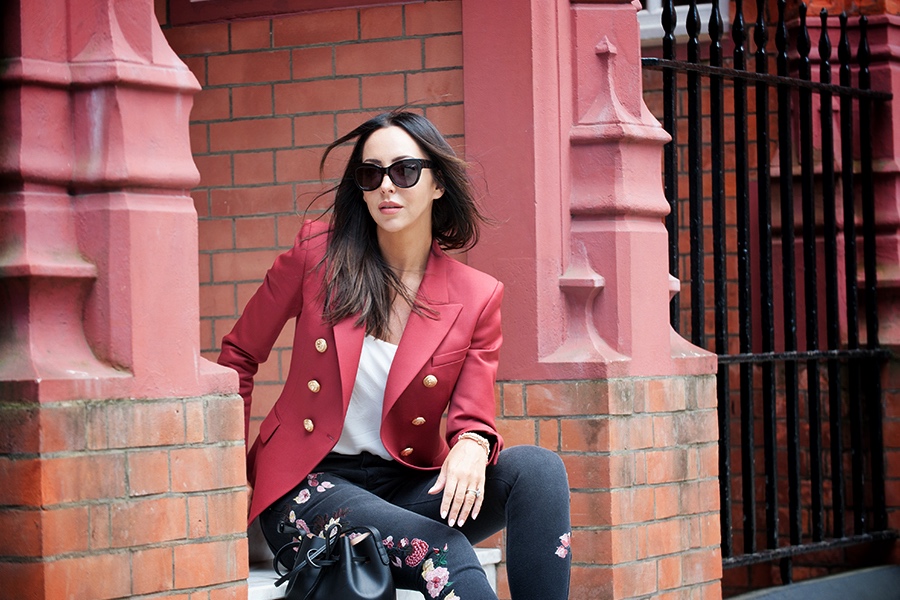 If you have no clue what I'm talking about; affirmations are a hypnotic repetition of words. They may be positive thoughts or a motivation-building boost.
I highly recommend listening to them as a tool to achieving your goals; be that career, wealth or even just your own personal development and happiness.
"...wearing black can make us feel powerful (think the LBD for example), but it can also make us feel invisible."
I was listening to a YouTube video today, it was talking about building confidence – not necessarily in terms of personal confidence, but more regards to confidence to take the next step – be that in your relationships, career, education or lifestyle.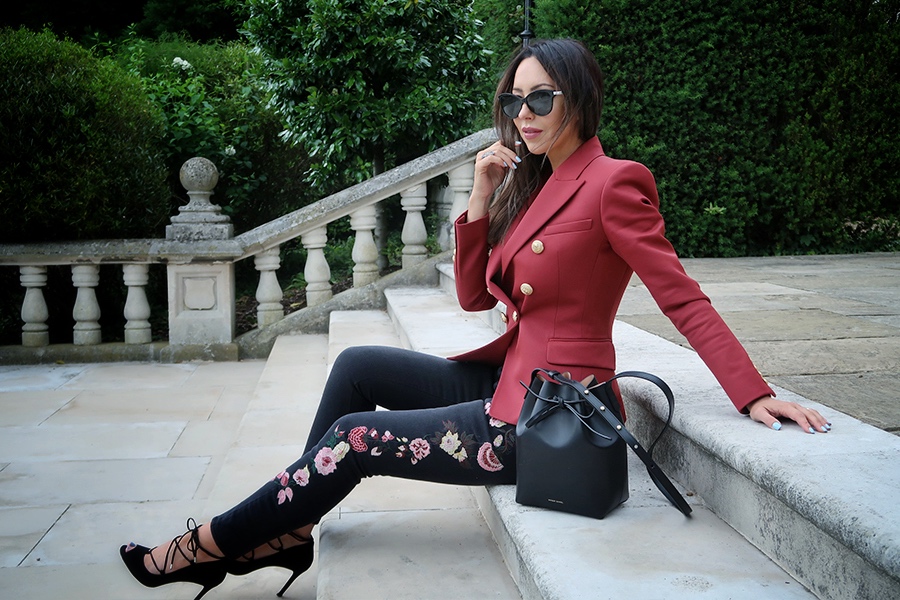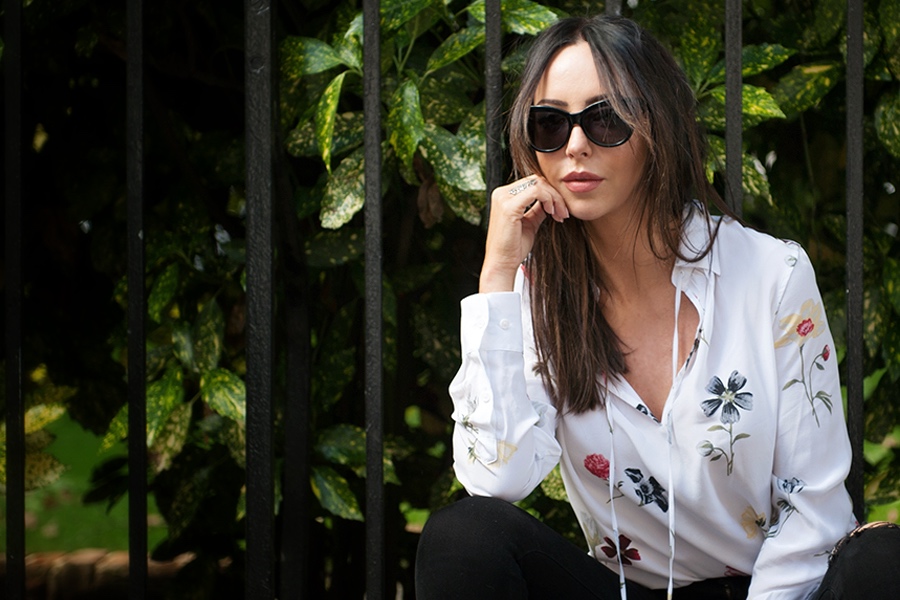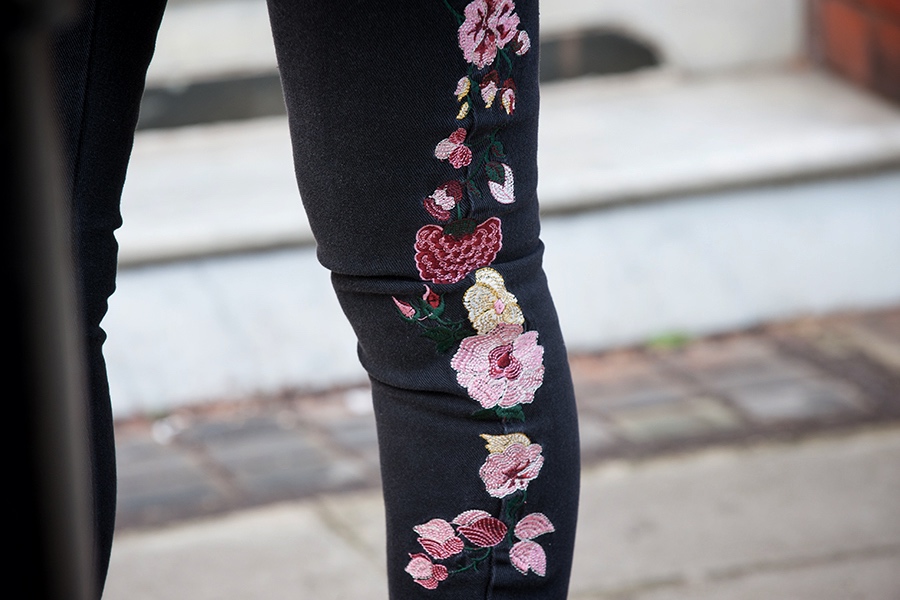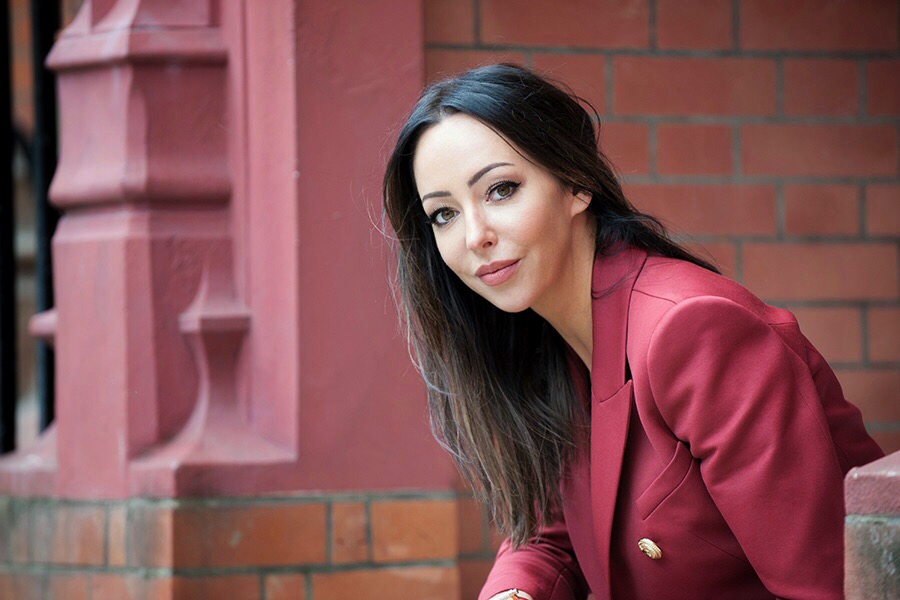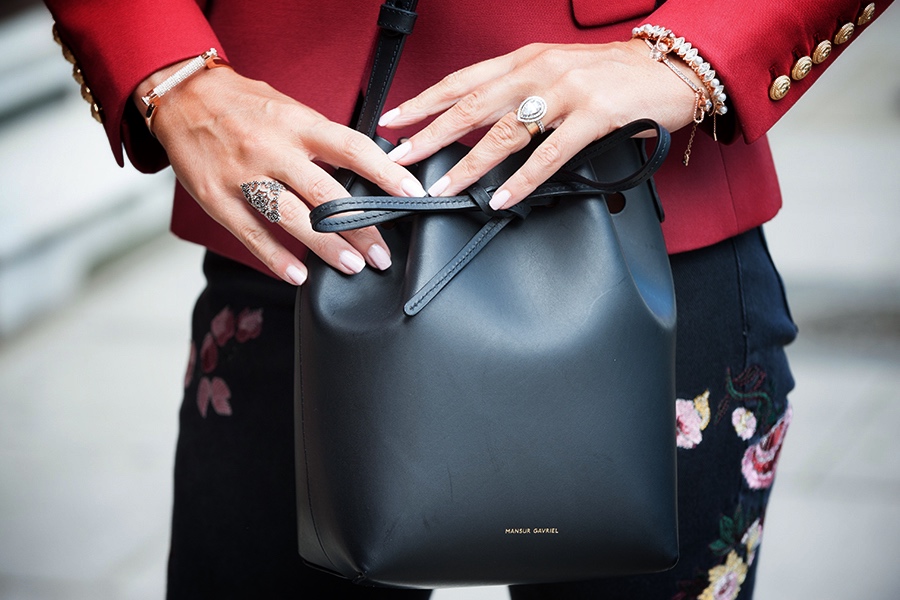 It spoke about how confidence can be strengthened through what you wear, including colours. This got me thinking – so many of us are conditioned to wear black – it's said to be that 'universal colour' that suits all and covers the bits of us we don't like.
The problem, as I see it, is that wearing black can make us feel powerful (think the LBD for example), but it can also make us feel invisible.
I'm not suggesting discarding all black from one's wardrobe – but try perhaps injecting colour through a jacket, scarf or even belt. It can make a huge difference to how you feel and carry yourself!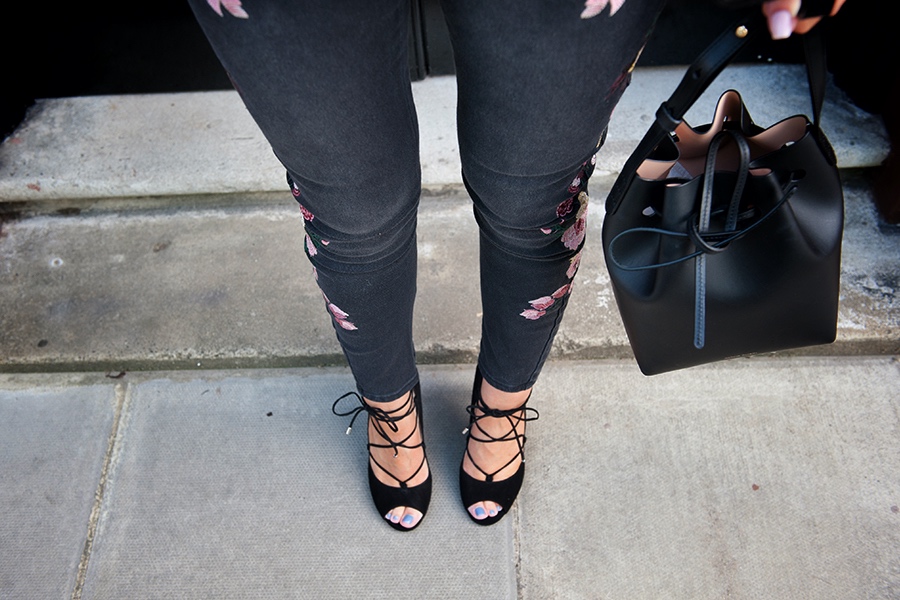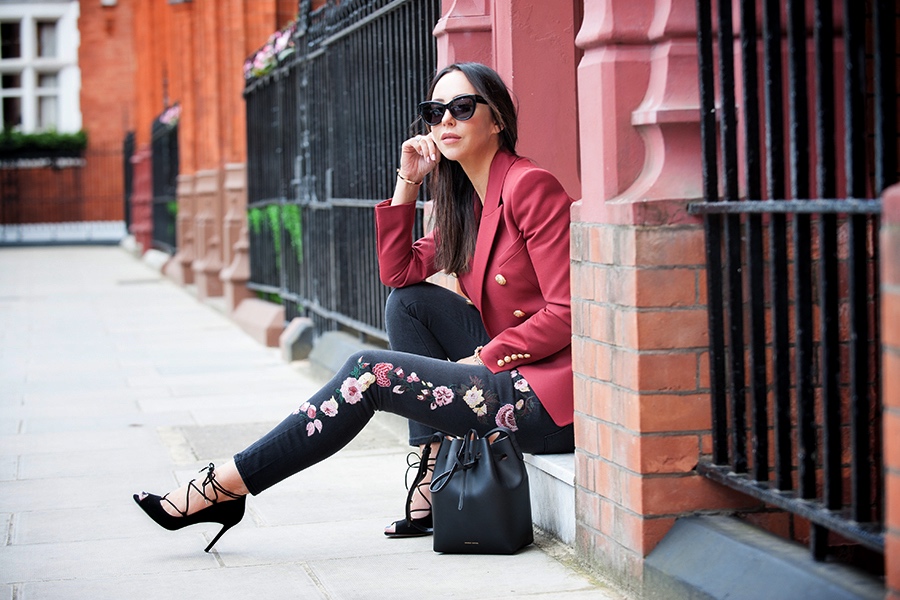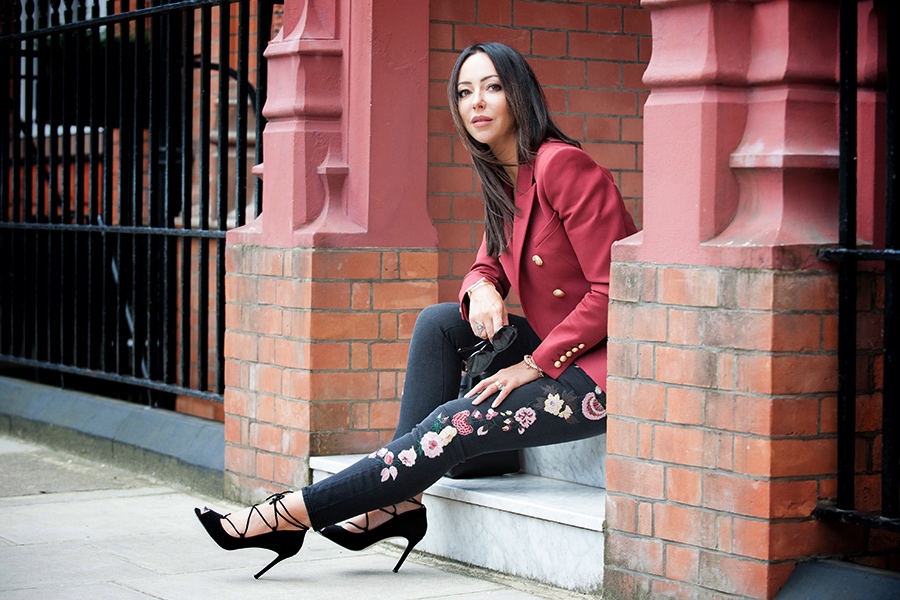 I love red for when I need to be quite driven to get a task done, blue for a calm and levelheaded approach, yellow for dynamism and pale pink to connote a confident feminine vibe.
One of my favorite places to shop for designer goods online is Luisaviaroma. They are a Florence-based family run company, offering designer items in colours, textures and styles not generally seen on other similar designer-based websites. I'm on a 'red' theme at the moment. Nothing as provocative as scarlet, but a soft cranberry is what I've felt good in – mixing it with a dark grey/black jean and white blouse.
This Balmain blazer with One Teaspoon jeans are both so unique, I love the playfulness of the floral embroidery with the sharp tailoring and beautiful colour of this blazer jacket, paired with a very simple black bag from Mansur Gavriel.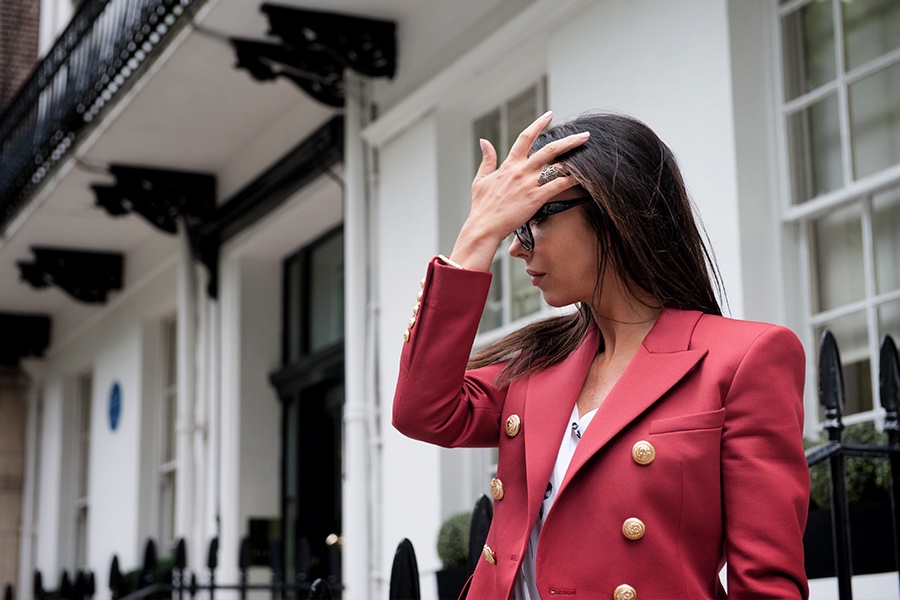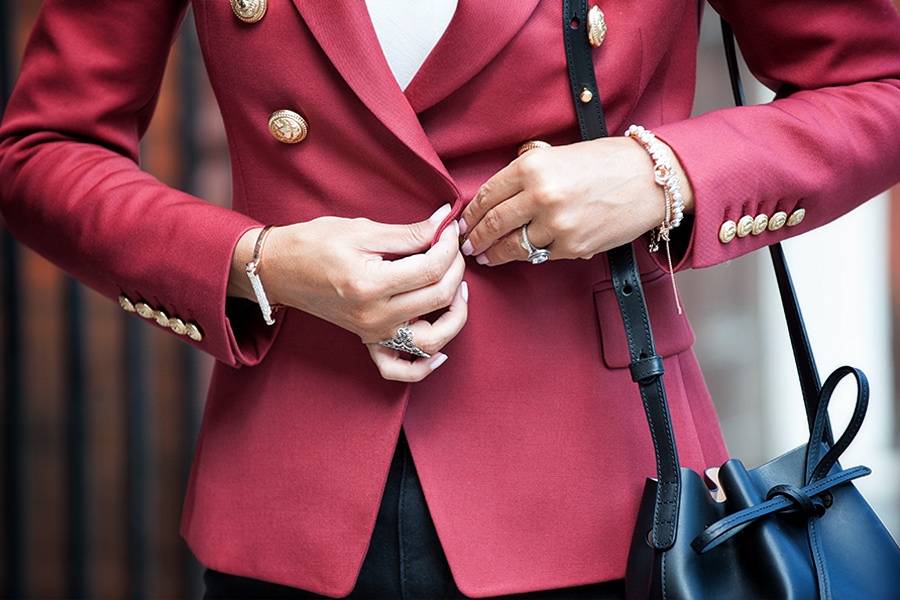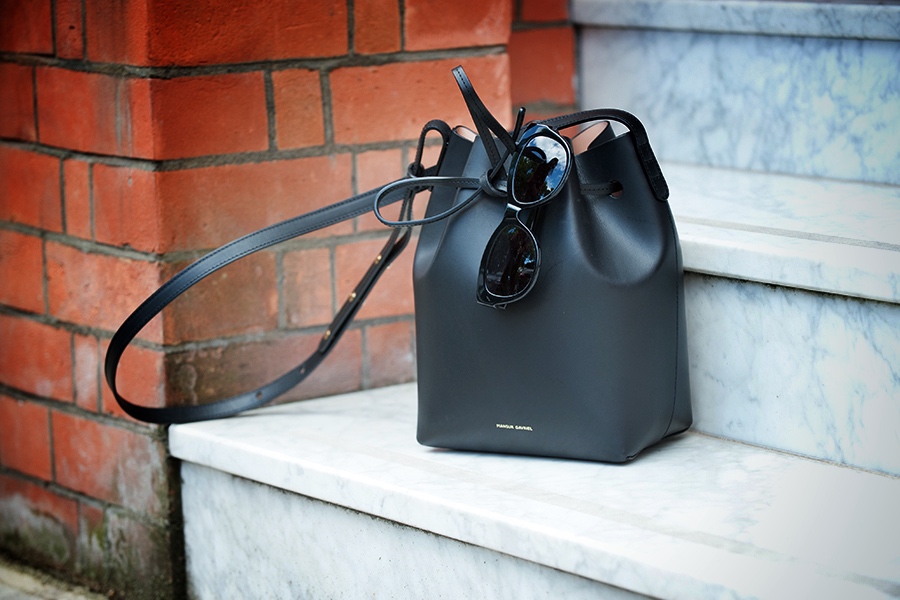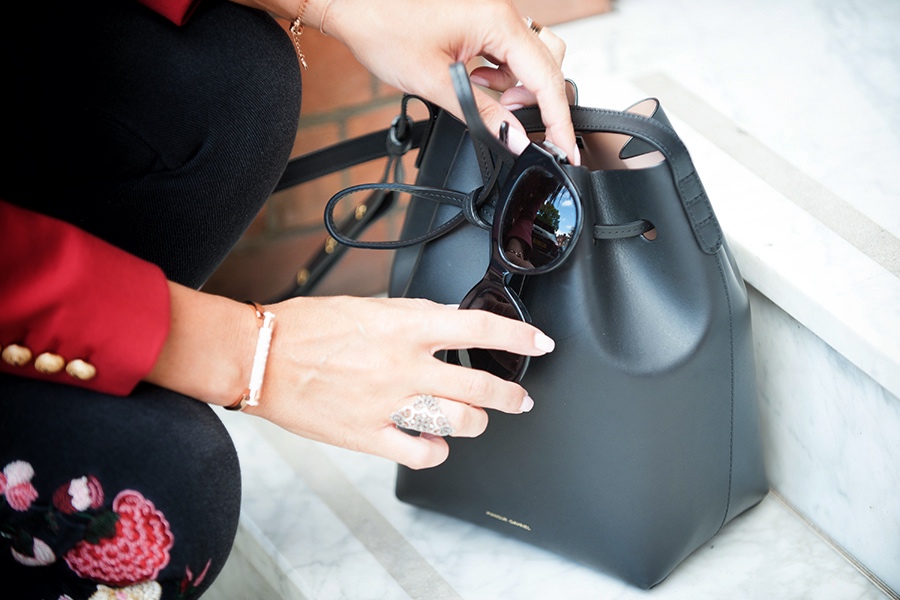 Current live coupon code for LUISAVIAROMA:
20% off orders over GBP 200
30% off orders over GBP 500
40% off orders over GBP 1000
Code: EUX
(Excludes starred items)
---
Items shown
Balmain blazer - BUY HERE
Jeans - BUY HERE
Bucket Bag - BUY HERE
White Floral Shirt - BUY HERE
Sunglasses - BUY HERE
Rose Gold T-Bar Bangle - BUY HERE
Rose Gold & Crystal Bangle - BUY HERE
Shoes [Karen Millen] - BUY HERE
---
How do you feel about wearing colours?
Do you feel that different colours can have varying effects on your mood and behaviour?
Do you have any advice on how to incorporate colour for anyone reading who might want to do this?