Spring is such changeable time of the year, particularly in London. One minute it can be quite warm, and the next minute we can have sleet, hail and chilly temperatures...
Although I love fashion and getting on-board with certain key trends, I hate being wasteful. I generally try and avoid spending sums of money on styles that I can't see lasting. The same goes for the footwear I buy.
So when I boxed-up the winter boots until next year, and took from the wardrobe the spring shoes from last – it was a real pleasure to see quality shoes that I still loved and were still being featured in fashion publications a year later.
Regardless of the season, I think it's important to have a boot, a trainer, a heel and an evening shoe to go-to. So here are my spring picks:
Nude Heel
An absolute essential for spring summer, as a replacement for the black heels you may wear in the winter months. A nude court shoe goes with pretty much everything and is versatile for day and night. Opt for patent nude if you want more of a dressed-up look, or non-patent or suede if you want something softer.
I really like these nude pumps from Christian Louboutin, featuring a 100mm heel, they are very wearable and actually pretty comfortable!
Wear them with jeans and a shirt in the day, or with a dress if you are going to a wedding, the races or an evening out.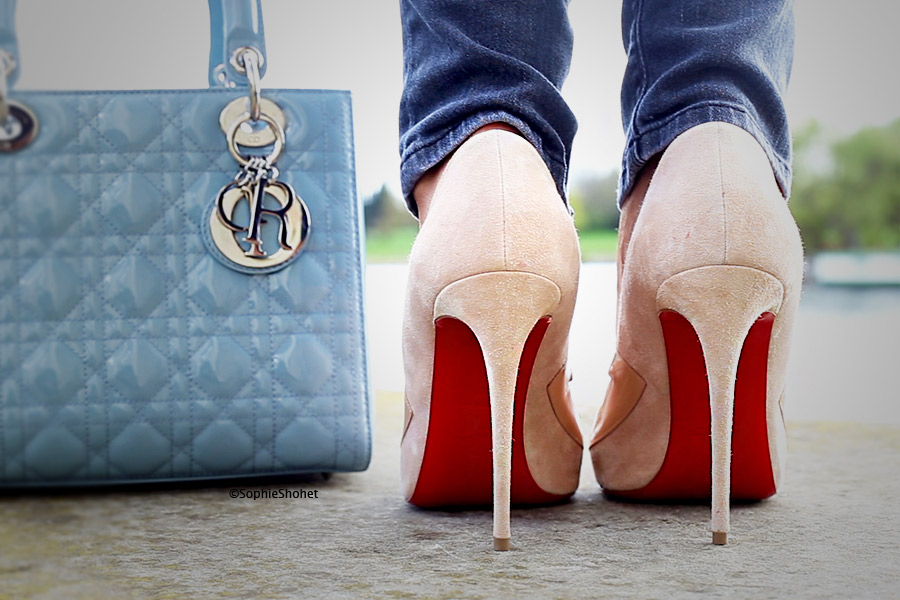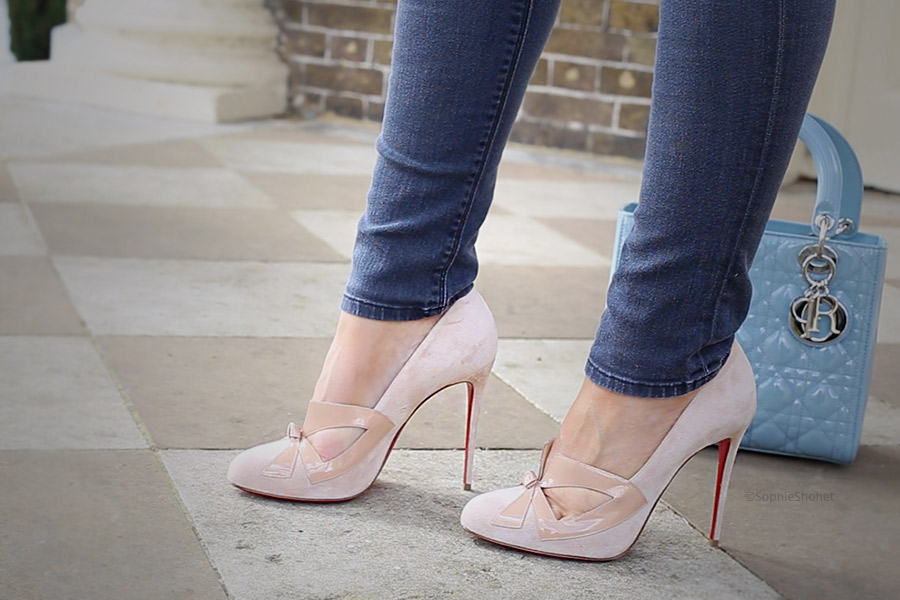 Statement Shoe
Whatever the time of year, I like to have something a bit different that I can wear if the mood (or a particular occasion) calls for it. You can be as ambitious as you like with this, but I personally like shoes that incorporate fun colours and textures. I should also say that I am the type of person that absolutely will wear a fancy shoe out in the day if I feel like it!
I love these Manolo Blahnik 'Hangisi' pumps. It's said that Manolo's are the most comfortable heel out there, and I have to agree. Though the heel is 11cm, it really doesn't feel like it when you are wearing them, the soft leather-lined inner also helps with the comfort factor. They are also a long-term classic, so no fear of these being a waste of money this time next year.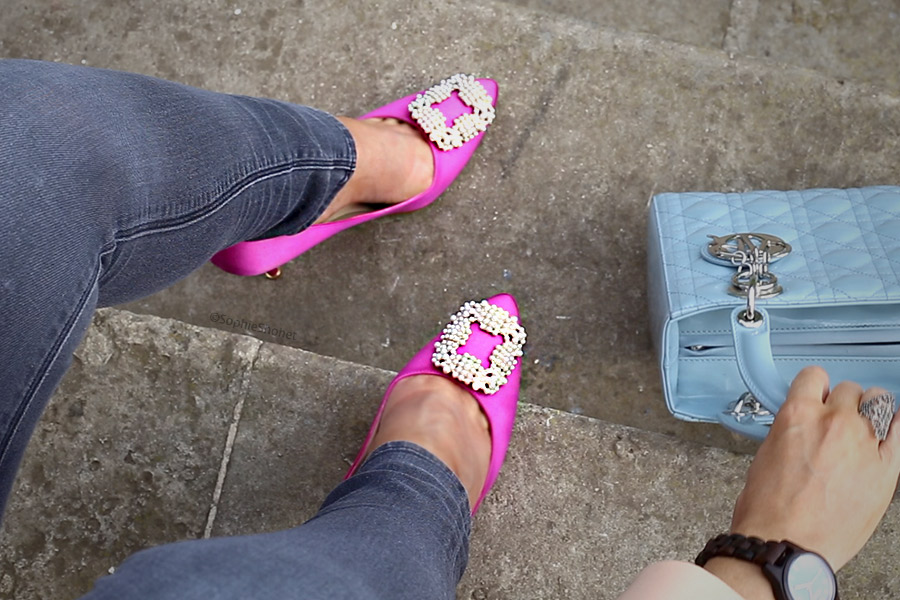 Block Heel
Practical for the warmer months, a block heel is a must. Festivals, weddings, the races - all of those summer events that take place on grass, if you're a heel wearer, a block heel will have your back.
My reason for featuring these Gucci Marmont Pumps specifically is that they are a great example of a shoe that is coming-up to 1 year old, yet they are still in great condition AND they are still on-trend.
Unlike the classic Manolo mentioned above, the Marmont Pump was launched in 2016 and I was concerned about it's longevity. But I'm pleased to see that one year on, they are still going strong.
They come in two heel heights, these being the higher heel. I should warn you that the higher heel is very high, and personally, I struggle to wear these if I'm walking a lot. But they are great quality, versatile and perfect for parties or events where you might be on your feet, but not necessarily walking miles!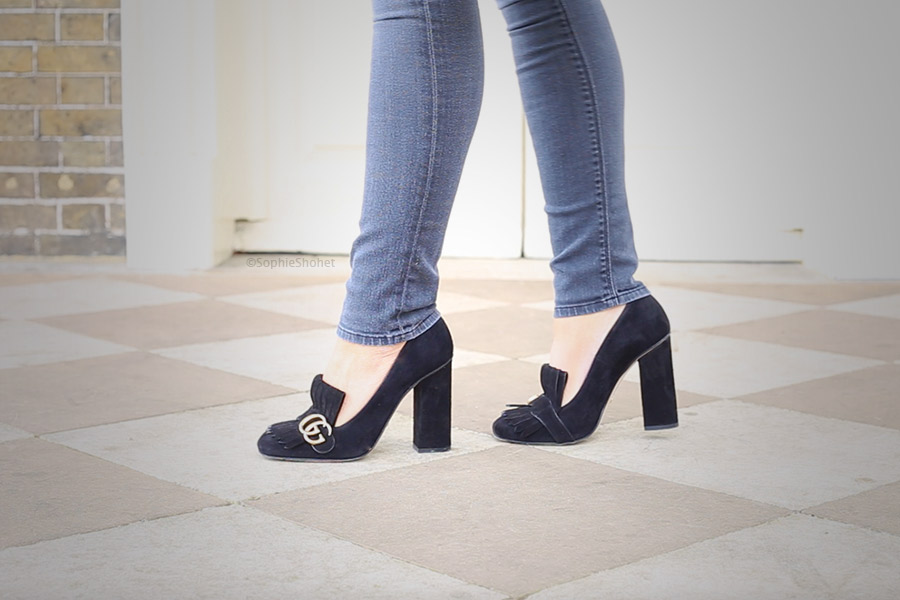 Statement Ankle Boot
I know, I know - 'It's spring, why do you need boots?!' Good question!
In the UK, spring doesn't always mean the weather is fine - pretty often it can be intermittently cold, and so an ankle boot isn't out of the question. Of course, there are peep-toe options specifically designed for warmer months that you could consider, but the dreamy butterflies on the back of these Sophia Webster boots make me think of spring evenings!
I cannot rave about these boots enough; they are supremely comfortable, reasonably priced (in the world of designer boots that is), well made and eye-catching.
The only negative I can say is that you cannot drive in these, at all. Trust me, I've tried!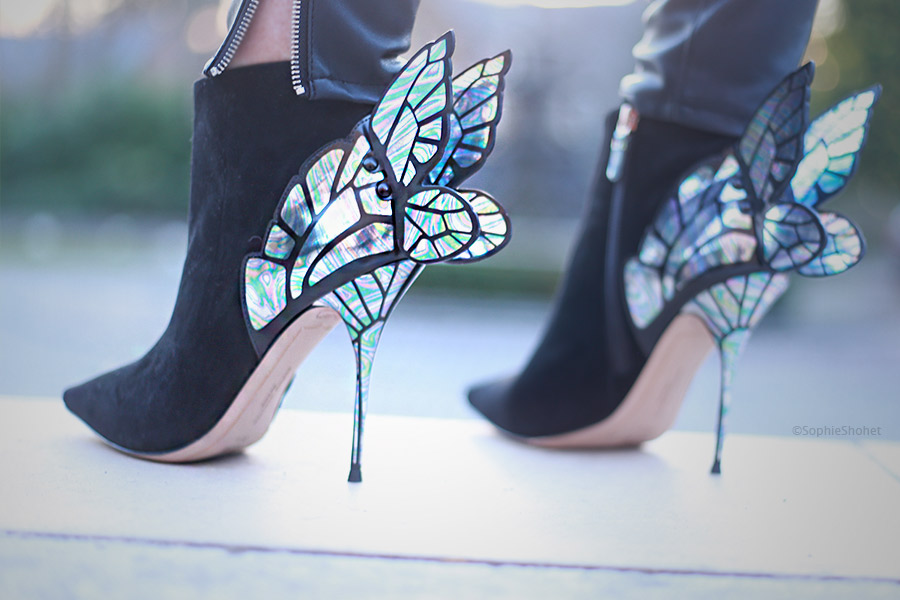 Off-Duty Ankle Boot
These are what I'm wearing most days at current. Surprisingly cool with a not-so-high heel, these All Saints ankle boots look particularly casual-chic when worn with a cropped jean.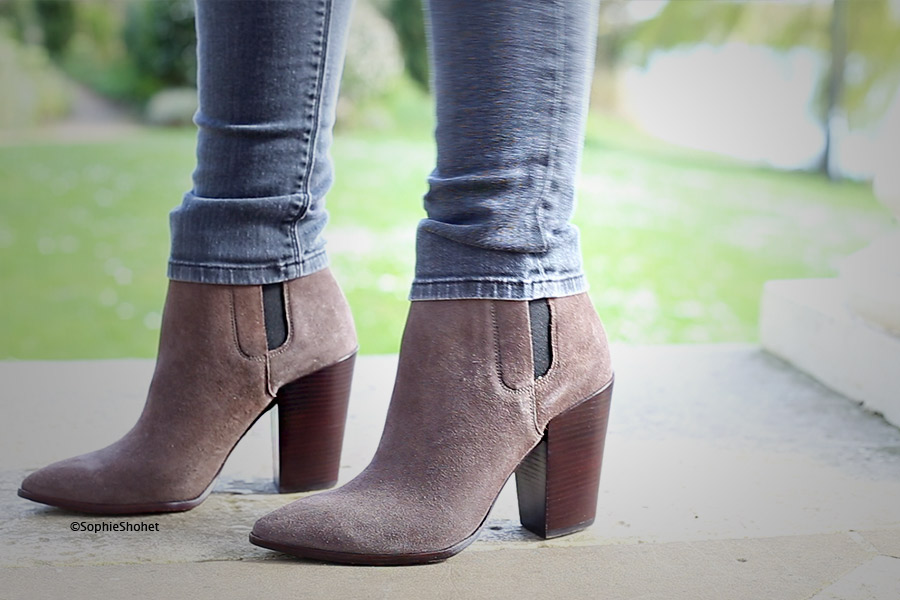 Stylish Trainers
I do love that effortless look I see some women wearing so well - it's the cropped boyfriend jeans with a loose knit jumper and a pair of crisp white Converse. I LOVE that look, but I just cannot get on with Converse - I feel like I'm about to take a P.E lesson at school when I wear them.
As such, trainers have always been more my thing, and I feel that a trainer with a thin sole is a good winner for a relaxed fashion look, as opposed to looking like you may be going to the gym. Nike Thea has been my favourite shoe since 2015, I have them in many colours, but when I saw them available in this beautiful nude shade, I had to have them. Perfect for spring summer, particularly if you also prefer to wear trainers like me, and often struggle to find a pair that look fashion-smart.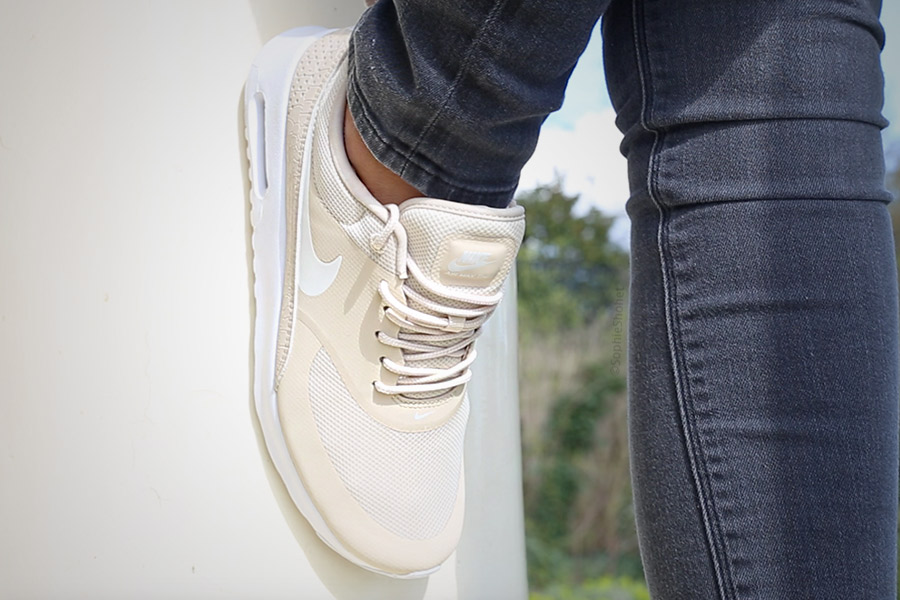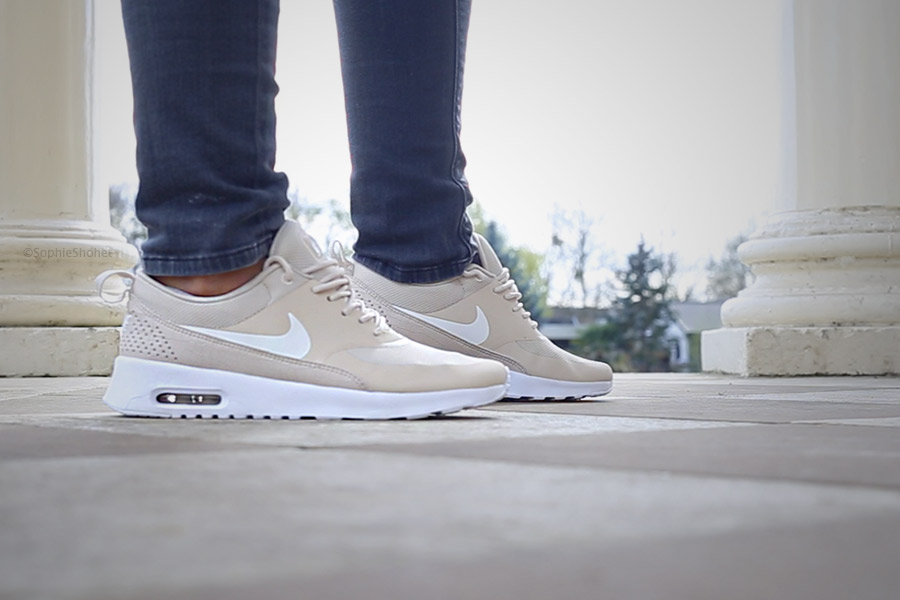 Slingbacks
Last year it was the Chanel slingbacks that were the thing to be seen in, this year I have a hunch it could be these! From the new collection at Dior from Creative Director Maria Grazia Chiuri, the J'ADIOR slingbacks come in two heel heights - a kitten heel and these, the slightly higher option. Available in a small range of colours, from navy to nude, white and grey.
The heel height on these appealed to me, as they are a height that (for me) is wearable in the day. They are also available without the J'ADIOR fabric slingback, instead with a plain leather strap in the colour of the shoe.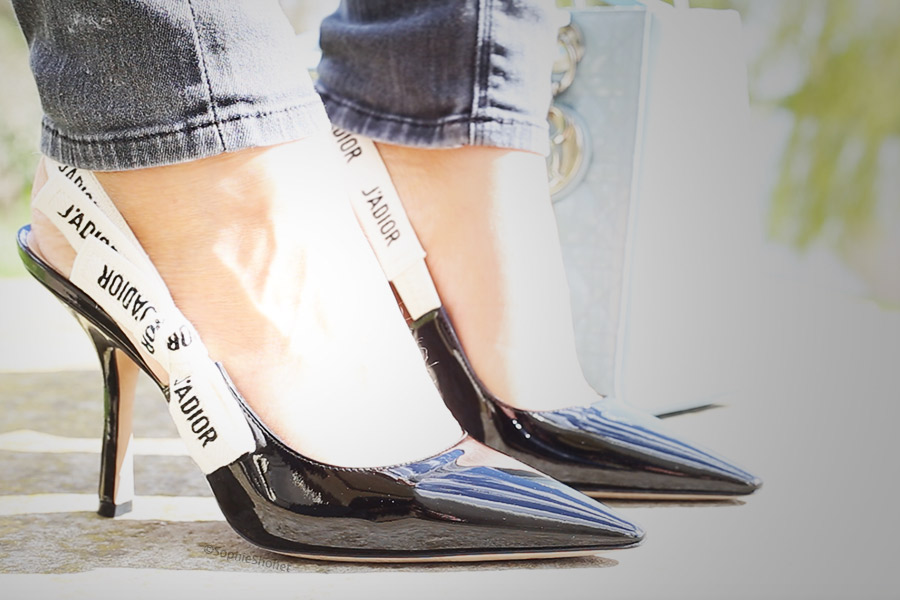 What are your thoughts on my picks? Are there any that you like, or really don't like?
Are there any shoes that you particularly love that you think should be added here?