Ok, ok - so I realise the title of this article makes it sound like I'm about to make a whole load of excuses - but hear me out!
What I want to discuss is how easy it is or isn't to go fully cruelty free. For the average consumer it's a minefield and many of the messages from brands on their position on this topic can be confusing...
"Brand X" might be cruelty-free but the parent company isn't, whilst "Brand Y" was cruelty-free a few months ago, but is now selling in China… usually, on the quiet.
So many of us are time poor. Take for example the weekly grocery shop; it's generally about about get in, get what's needed, get out. I would bet that few of us consistently enter the supermarket and check online to see which brands are cruelty free before adding to our trolly. And this is where I think more needs to be done, it may not be popular with brands, but creating a cruelty free area in-store would have huge impact and I'm sure would make us more mindful of our buying choices.
Social media has been brilliant at raising awareness of this issue and it's certainly changed some buying habits. But it's also been pretty quick to make us feel inadequate, or ashamed if we fall into the "I've bought something that isn't cruelty free" trap.
The fact is that right now, the selection of truly cruelty-free brands is sadly very limited. Big brands who sell in China are reliant on consumers who value a product over thoughts of animal testing. I am myself guilty of this in that my go-to foundation from NARS, the one I've been wearing since 2010, is now no longer cruelty free, as of June 2017. My frustration is huge and yet I wonder how many others, angry about the company's new direction, will continue buying the product based on the fact it works for them?

So I thought I'd take a moment to showcase a few cruelty-free skincare brands that I've been really enjoying of late. Two are in fact from entrepreneurial businesses and are not only affective, but are masterminded by people passionate about skincare from a more ethical standpoint.
The first is Qualerex Beauty, a homegrown brand currently sold on Etsy. Qualerex Beauty produce a handmade quality line of skin treatments – from serums and anti-ageing facial oils, to primers and (my favourite) Argan body butters.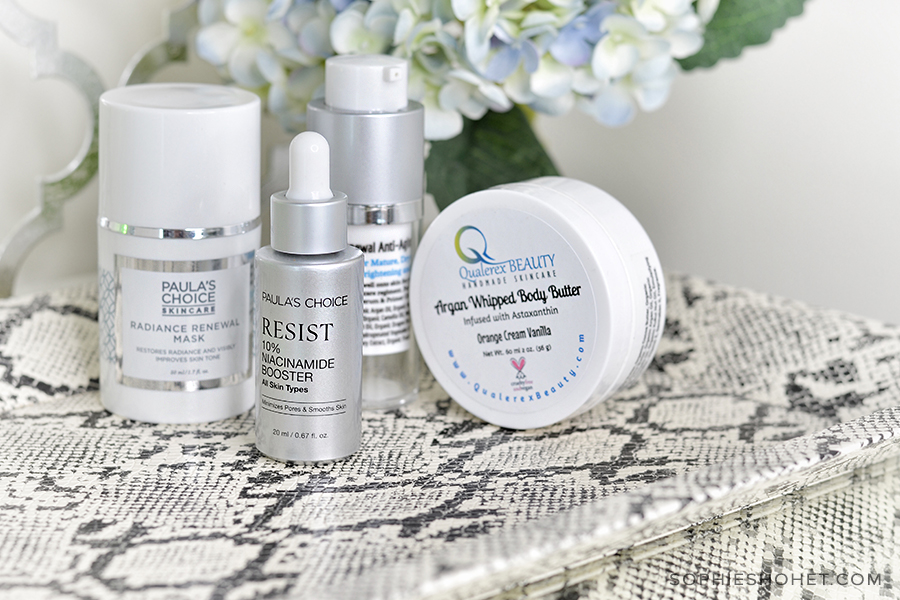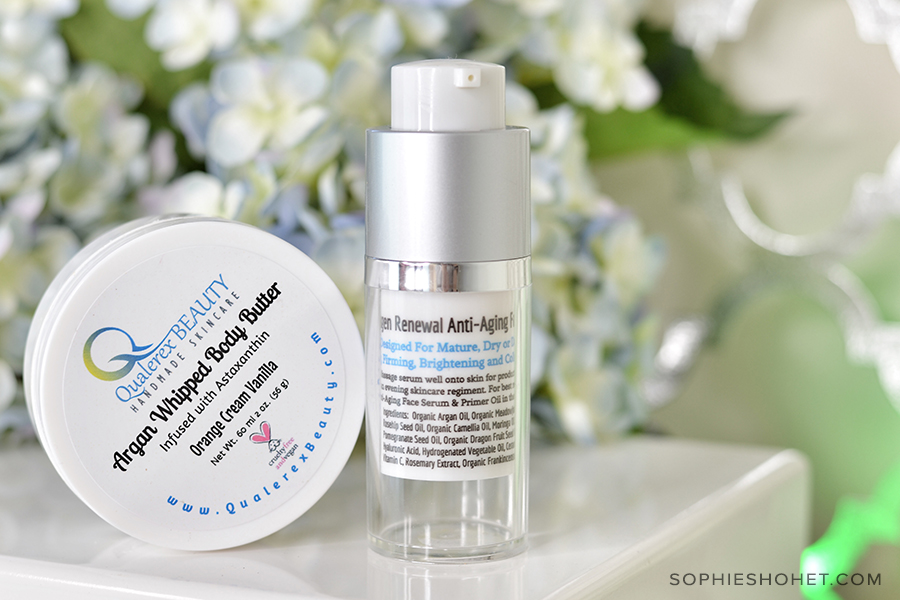 If like me you suffer with eczema or are sensitive to fragrance but the medical-smelling lotions aren't doing it for you – try their body butters. My favourites are Heavenly Vanilla, Pink Sugar & Pecan.
Paula's Choice are a brand well known for their products based around proven scientific research & a cruelty-free stance.
If you're looking for no nonsense skincare, this is a good place to start.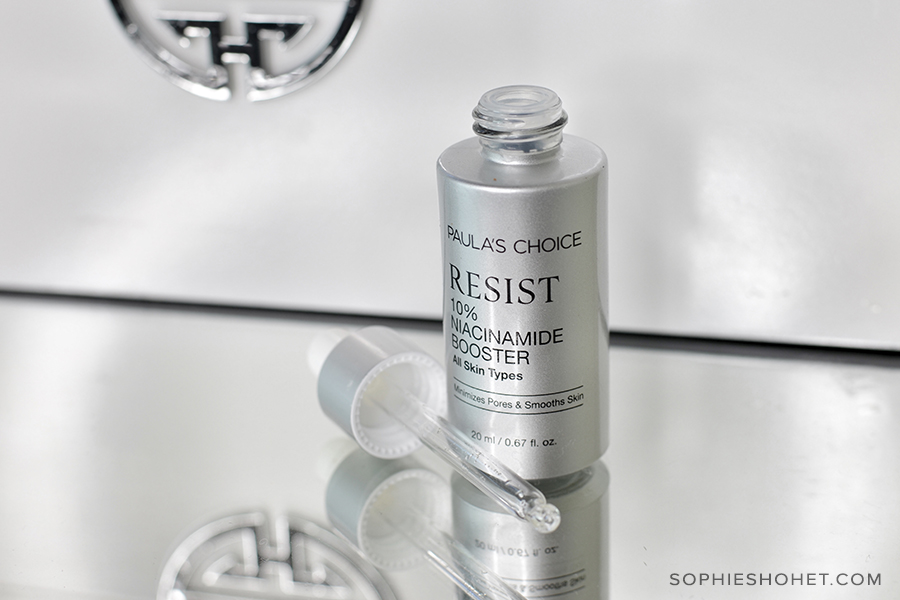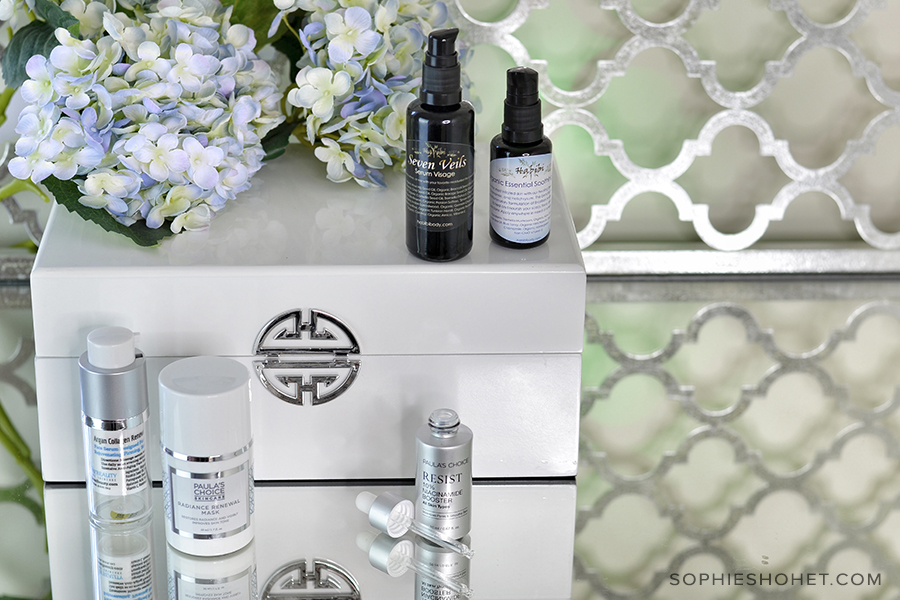 I've been hearing great things about the use of Niacinamide for pores, so I thought I'd try this serum, which is mixed with your day or night cream.  I find that if used in the day, the effect can feel quite tight – almost like my skin is dry. As such, I prefer to use this at night with a slightly richer night cream.
So far, after 1 week of nighttime use, the results are subtle, but there are results beginning to show!
Along with this I've been trying the Radiance Renewal Mask, which is said to brighten and hydrate. I like the quality of the packaging and the fact that the product is in a sealed pump bottle, not exposed to the air.
Habibi Body is a proudly vegan beauty brand, creating skincare with an almost holistic approach. Their products smell gloriously of rich aromatic oils that are a pleasure to use.
I first heard of the brand when they sent me a sample of their premium Seven Veils Facial Serum in December 2016. One pump is mixed with your day or night cream and the results are said to combat loss of hydration, fine lines and uneven skin tone. One bottle used daily lasted me around 5 months, after which I continued with my regular day cream alone.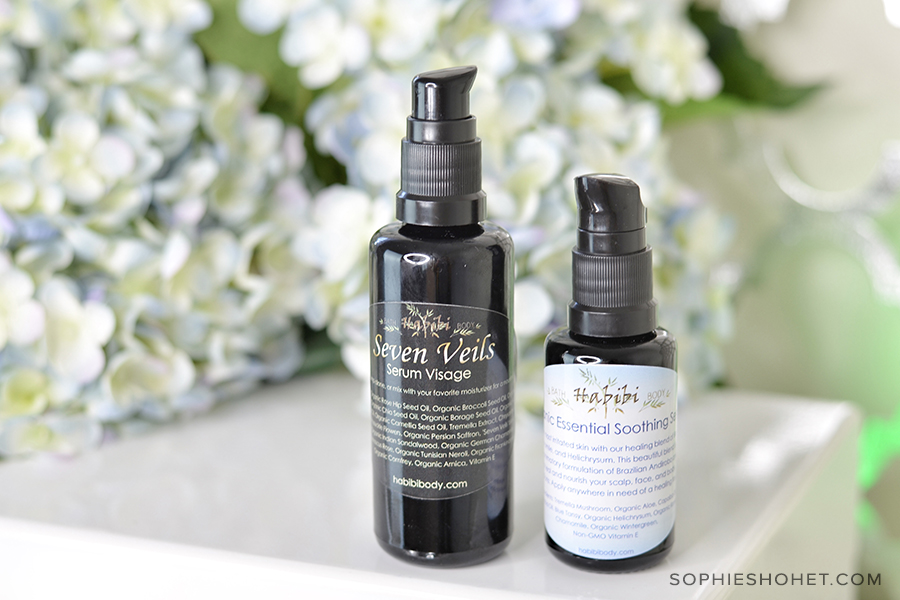 Approximately 2 weeks after stopping the face serum, I noticed that my skin tone and texture wasn't looking so good. Close-up my skin looked less plumped, and dull, pores appeared more visible and my skin looked slightly dehydrated. When I thought about it, the only thing I could think was that I wasn't using the serum anymore.  
I started using it again after 1 month and once again, I began to notice the benefits slowly return.
It's honestly not often you find a product that delivers such noticeable results!
Crystal Clear are a professional beauty brand typically found in selected salons in the UK and Europe. Popular with some bloggers and celebrities, I was drawn-in initially by the reviews and secondly the packaging.
Though the packaging means nothing in terms of results, I do like to have pretty looking cosmetics and creams on my vanity table!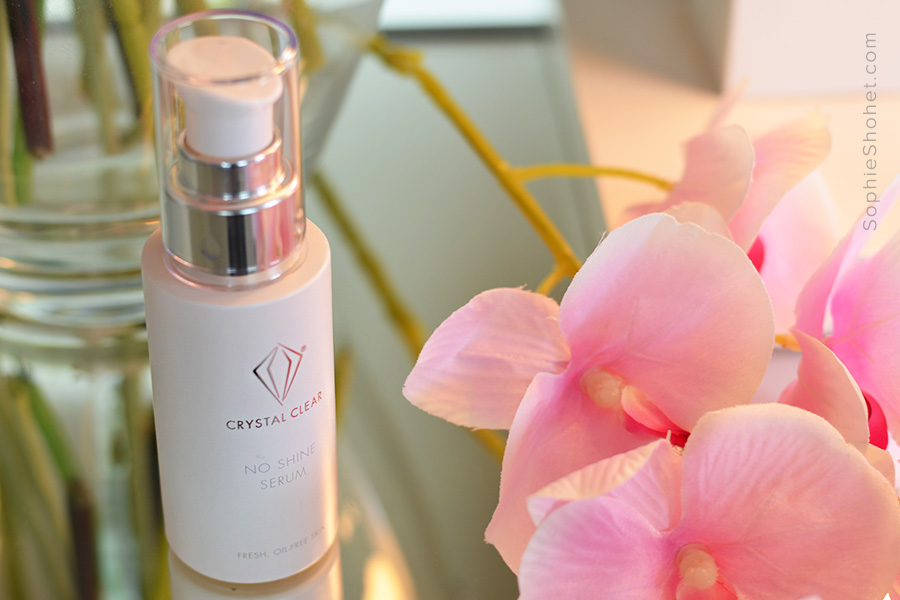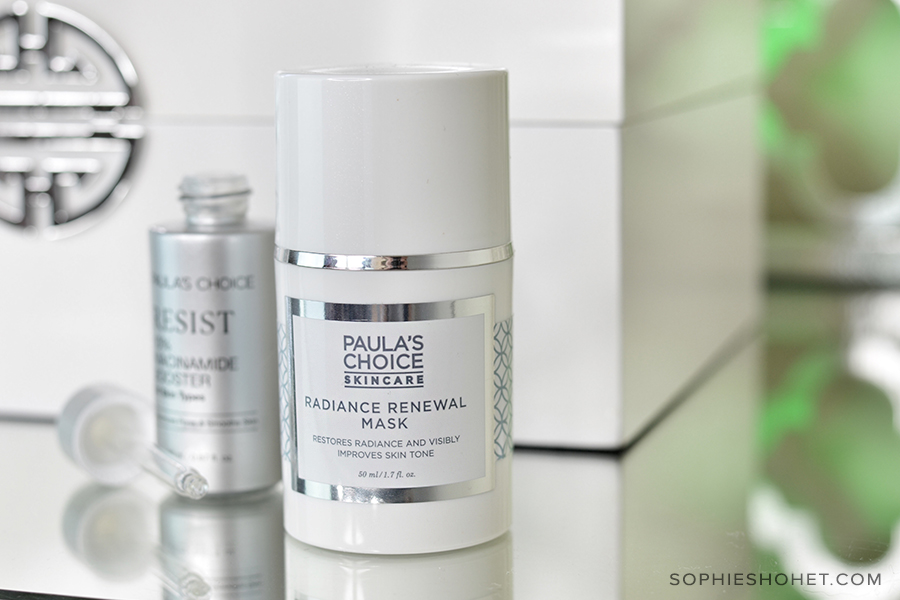 I've been using the No Shine Serum for several weeks now. I have combination/oily skin and tend to find that my makeup wants to slide off my face come midday. At the same time, I don't tend to like products that claim to combat oil, as it normally means uncomfortably tight skin with oil controlled by copious amounts of alcohol.
This product claims to manage oil whilst hydrating and keeping you matte all at once. It can be used alone as a facial serum, or as a primer under makeup.
If you're wanting to move to a cruelty-free lifestyle my advice is to regularly check websites such as PETA. They keep an active list of cruelty-free brands, which are modified if their status changes. Brands don't tend to shout about it when their position on this topic moves to one less favourable - and so it's up to us as the consumer to do our checks before making any purchases.
---

Have you tried going cruelty-free and if so, how have you found it?
Have you been frustrated by a limited list of companies to choose from, or do you find the list to be extensive and thus easy to migrate to?
Has going cruelty-free had an impact to you financially? Either costing you more, or saving you money?
Do you have any tips or advice for others on moving to a cruelty-free beauty & cosmetics lifestyle?
Have you tried any of the above mentioned cruelty-free brands and if so, how did you find them?