Charlotte Tilbury - one of my top 3 favourite brands for makeup and skincare. The packaging has an 'Old Hollywood' vibe to it, the products actually WORK, and they're cruelty-free to boot.
A few weeks back I was fortunate to attend the embargoed launch of the new Beauty Filters range for summer 2018.
Charlotte passionately explained the inspiration for the range and what she spoke about really resonated...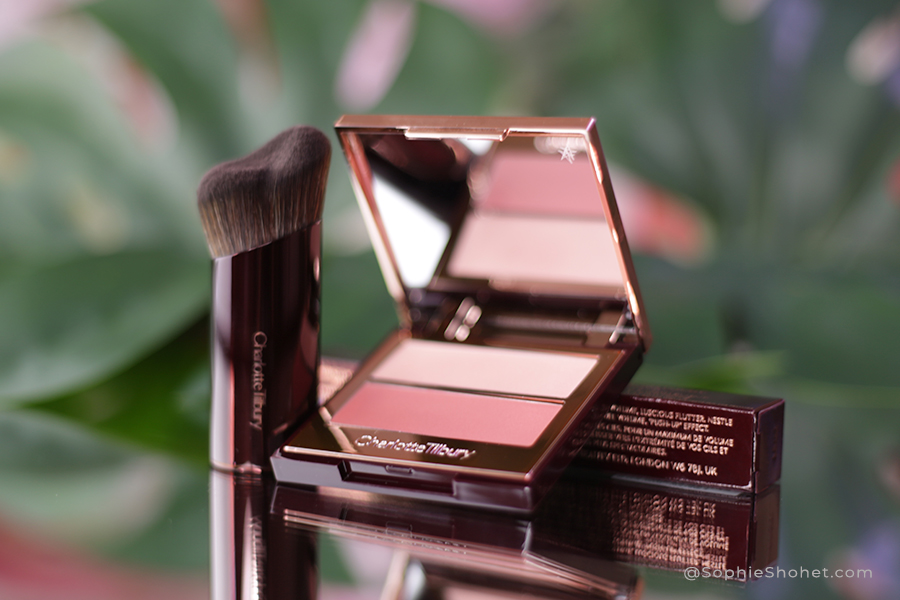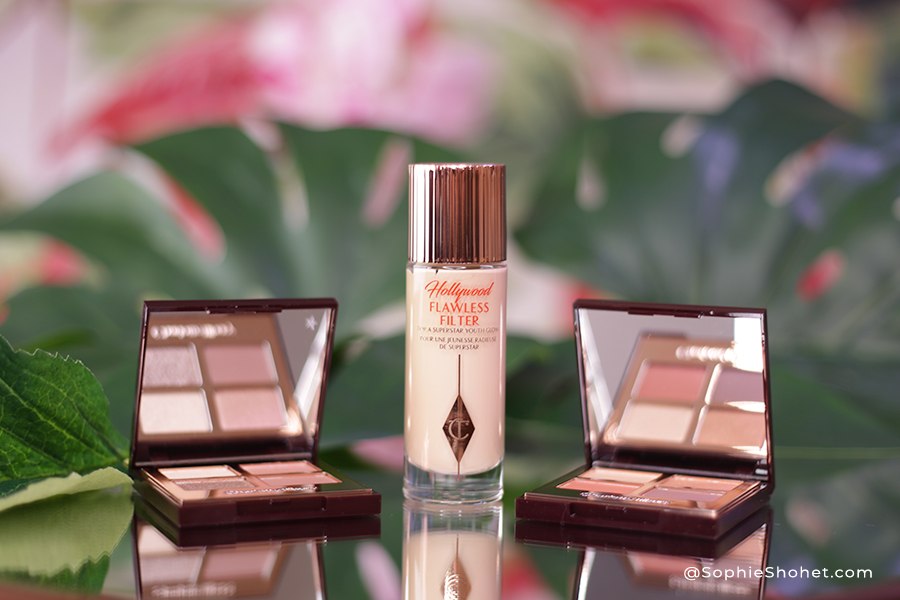 In a world of Instagram and the ability to make yourself look flawless in front of the camera, the image can quickly fall apart when people see you in real life! I used to FaceTune a lot in 2015, loved how I looked in the photos but it only made me feel inadequate when I'd look in the mirror and the smoothed skin and bright white eyes weren't looking back at me.
I don't bother editing my photos anymore, I'd rather look rough on social media so that if I meet anyone in real life, it's either a pleasant surprise for them or at best they don't feel cheated haha.
Late nights, long hours at work, hangovers, travel, stress and ageing – they all contribute to us looking (as Charlotte aptly put it) "Sh*t."
"I don't bother editing my photos anymore, I'd rather look rough on social media so that if I meet anyone in real life, it's either a pleasant surprise for them or at best they don't feel cheated!"
Those enlarged pores, fine lines and skin damage can leave us feeling less than Instagramable in real life. So hence the Beauty Filters line was born.
There are four products in the collection, each designed to blur, smooth, brighten and plump.
The Bigger Brighter Eyes palettes (launching: 19th April 2018)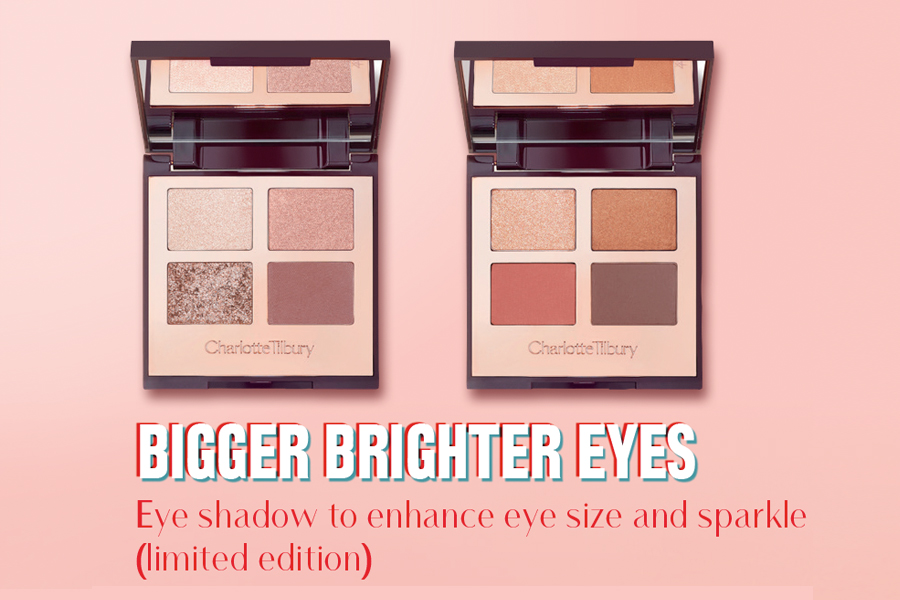 Designed to create the illusion of a bigger, wider eye. Eyes that look well rested, youthful and bright.
Palette 1 is called Exagger-eyes. It's mix of mattes and iridescent in rich browns and pearl tones - this will boost blue, hazel, grey and green eyes.
Palette 2, Transform-eyes contains flatter, more vibrant colours including a beautiful burnt orange. This palette can be worn by anyone, but is said to compliment darker skin tones especially.
Price point: £39.00 per palette
Pretty Youth Glow Filter & Cheek Hug Brush (launching 31st May 2018)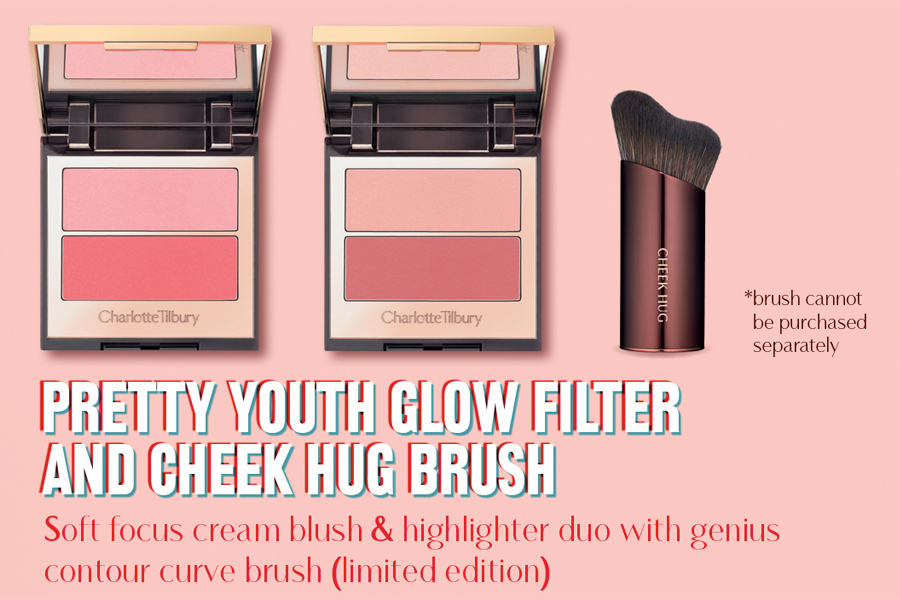 This is my FAVOURITE from the ENTIRE line-up!! This product utilizes polymers to draw and exude light from your face. It feels a little like a silicone, though settles on the skin like a powder.
Available in two colour ways, the little brush swipes across the palette – picking-up just the right amount of each colour.
The brush will then hug your cheek, delivering light reflecting blush and highlighter at the same time – lifting and resulting in cherub-like cheeks!
I have been wearing a swipe of this on no makeup days and it actually works! It smooths over pores and gives quite a pleasant and youthful glow.
Price point: £30.00 for the palette on its own, or £45.00 if you purchase the brush with it. It's not possible to buy the brush alone.

Legendary Lashes Volume 2 (launches: 19th April 2018)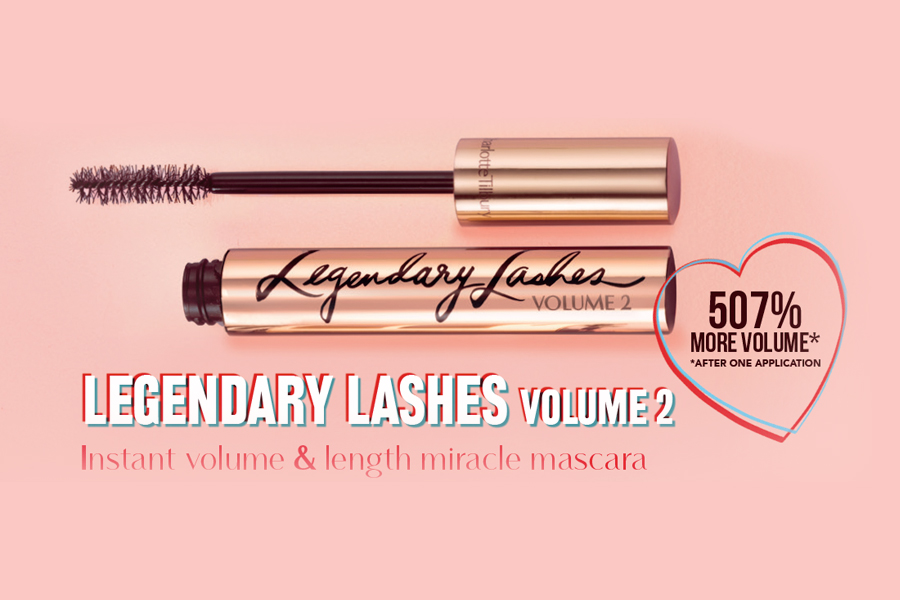 If you are a fan of Legendary Lashes, you need to try Volume 2 – WOW!
So often, brands release mascara after mascara…each is "better than the last", but aside the packaging changing – it's hard to spot the difference.
Volume 2 has been tested and confirmed to give 507% more volume after one application. That alone for me is evidence that something different and better is actually going on here.
Price point: £25.00
Collagen Lip Bath (launching: 31st May 2018)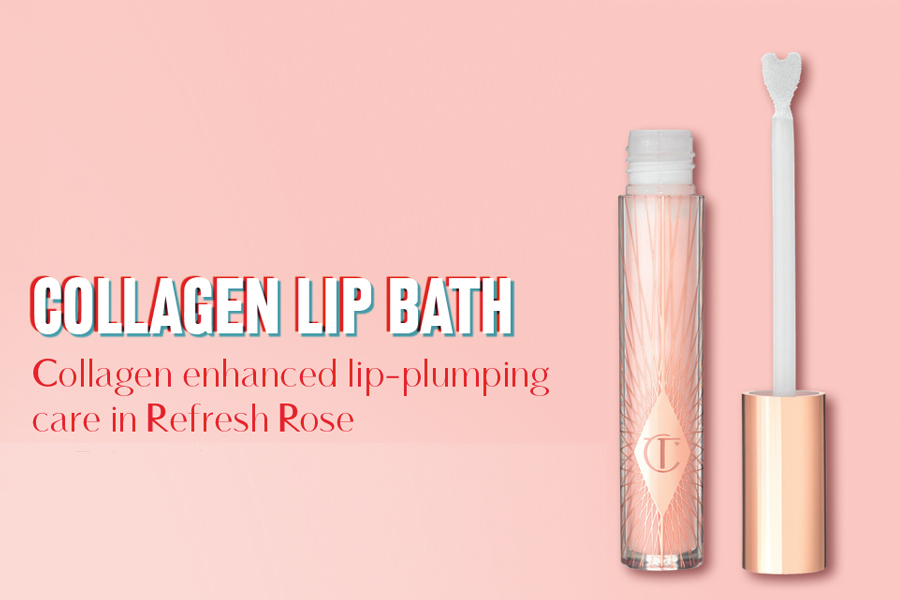 This collagen enhanced lip-plumping care is a really great little product. It is comfortable to wear (no tingling/burning), yet you can feel it working.
It's delicate rose scent smells so pleasant and in general – I have to share with you that on days where I'm tired or looking a bit rubbish – I find that plastering makeup on only makes me look worst. Pores are highlighted via foundation, as a result of dehydrated skin and imperfections brought to light as a result of too many products.
This range, including the Collagen Lip Bath, enable you to wear minimal makeup – makeup that works to improve those pesky areas that leave us feeling like we don't want to leave the house.
Price point: £25.00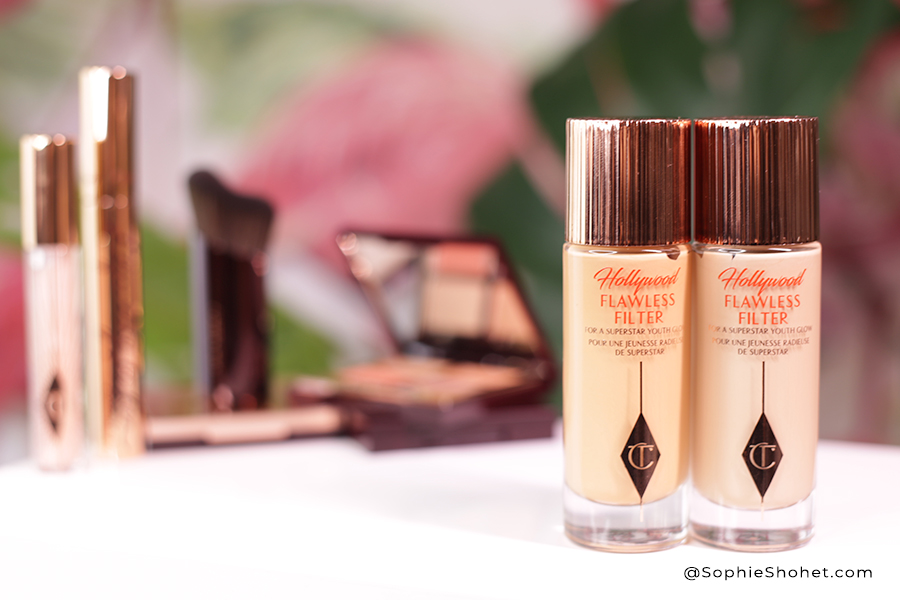 And finally - this is not part of the Beauty Filters range, but I wanted to include it as the theory is the same -
Hollywood Flawless Filter is described as a complexion booster and I'd describe it as delivering a light reflecting natural glow. It looks like a foundation, but in fact you're meant to add a few drops to your foundation before applying. Or, you can do as I do and pat a little in to cheekbones and chin.
The product combines a primer, highlighter and digital filter in one.
The result is subtle but glowy, I've been wearing this a lot on 'no-makeup' days and it's effective.
One piece of advice for you! Get the shade LIGHTER than you think you should be, doing so creates a more brightened result (I use shade 4 but have shade 5 for summer months when I'm darker).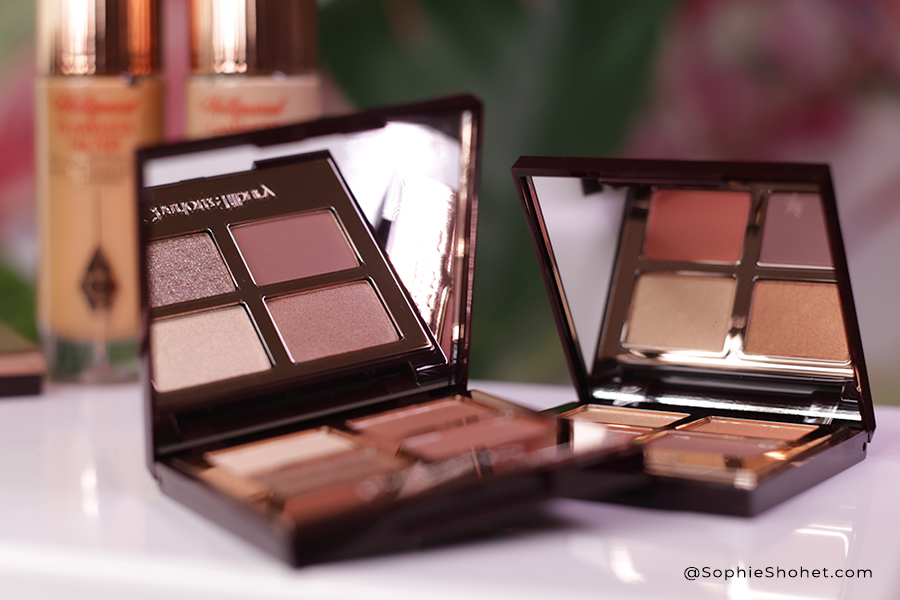 *Disclaimer: This article is in proud collaboration with Charlotte Tilbury, whom I am delighted to work with. All opinions are my own.