Enlarged pores and uneven skin tone. The BAIN of my life, and I'm sure the bane of yours if you have found this post while looking for a solution.
So what are enlarged pores, why do you and I have them, and how can we possibly reduce them?
These are questions I've been investigating for years. I've always had enlarged pores, in fact, they run in my family.
The chances are that you have also always had them, and while it's not (currently) possible to rid yourself of them completely - it is possible to reduce them.
Everyone has pores. They enable your skin to breathe and are the source of the tiny little hairs that we have over the body. However, some people have larger pores on their face than others. Men (typically) have larger facial pores than women, but age and skin-type also play a part.
People with oily skin tend to be more prone to enlarged pores, although this isn't always typical - those with dry/normal skin can also suffer with the condition.
After months of trial and error, and money spent on laser, Dermaroller and professionally applied chemical peels (none of which worked by the way!), I have refined the following regime what has had fantastic results for me, and so I thought I would share this finding with you all.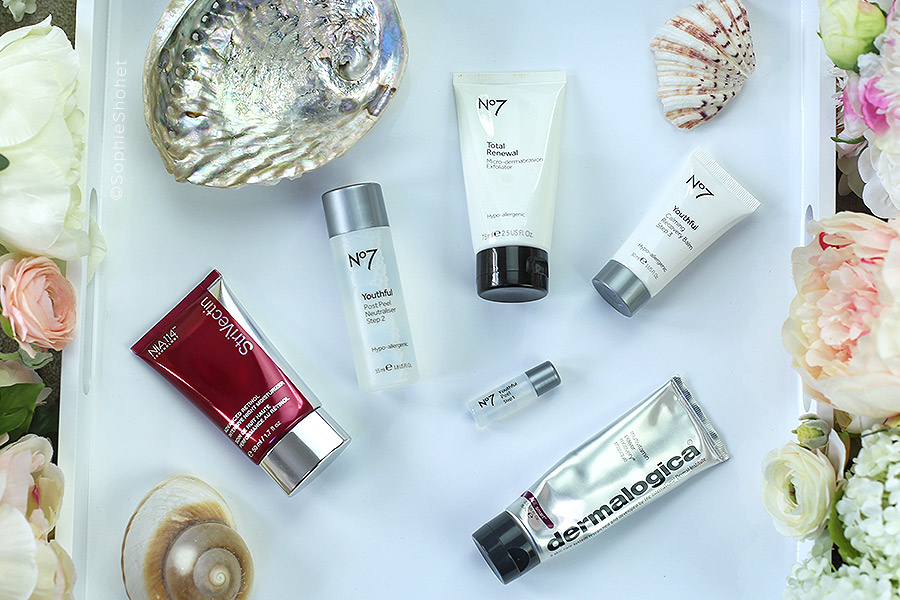 Method:
In order to treat and reduce pores, we must first thoroughly cleanse the face.
Blocked pores look larger than unblocked ones. Plus, the blockage itself will create a dark mark (blackhead).
My nighttime face and eye cremes always stay the same. Although on a Wednesday I will exfoliate with Microdermabrasion, and then follow with a Glycolic Peel - before applying face/eye cremes as usual. And on a Monday and Friday, I will apply a pore-targeting face mask, before applying face and eye cremes as usual. Here is a break-down of the steps....
Cleanse (Everyday)
I have oily/combination skin, and my personal favourite cleaner is from CAUDALIE. This cleaner is foaming and feels very gentle, yet removes all make-up and leaves my face feeling tight (in a good way, not a dried-out way!)
It lasts for ages, and is well worth its £15 price tag. For those of you interested, you can buy it by clicking here.
Microdermabrasion & Glycolic Peel (Once weekly)
Once we've cleansed our skin, we next need to remove all dead skin and shrink those pores down!
To do this, we need to start with Microdermabrasion. I've tried a few but I always come back to Boot's No.7 Micro-dermabrasion Creme. It's just £11.00 and is AMAZING. I actually find the results with this are better than at a salon.
Gently glide the product over dry & cleansed skin. Microdermabrasion is much stronger and more concentrated than your average 'facial scrub'. It contains flecks of Aluminum (sounds horrific, but it's good!). As such, you do not need to RUB this product in.
This exfoliation phase will remove all dead skin cells, and will leave you with radiant, smooth skin.

Rinse the Microdermabrasion product from your skin, and then apply the Glycolic to dry skin. Again, I really rate Boot's No.7 Glycolic Peel. I've tried a lot of others, but this product offers the best results.
Gently apply the Glycolic with a brush (this comes in the kit), then then leave the product on for the allotted time, before removing it as per the instructions.

It is normal for the Glycolic to tingle/itch/sting a little while you have it on your skin. And you may have a little redness after removing it. This is quite normal, though you should carry out a patch test before going the whole way.

Glycolic acts by reducing the size of facial pores. You will notice this difference the minute the Glycolic is removed (if you are using a good brand that is).
Pore Unblocking Gentle Face Mask (Twice a week, in between Glycolic/Microdermabrasion sessions)
Now, I like to apply a face mask twice a week, and I have found the perfect mask for those with combination skin and enlarged pores.

It's from Lush and it's called BB Seaweed. This product is made fresh, and can keep for around 1 month in your fridge.
Apply this to cleansed skin, leave for 20 minutes and remove. It's wonderfully gentle, non-drying and unblocks pores. Look at your skin after using this product - you will see the pores have reduced in size.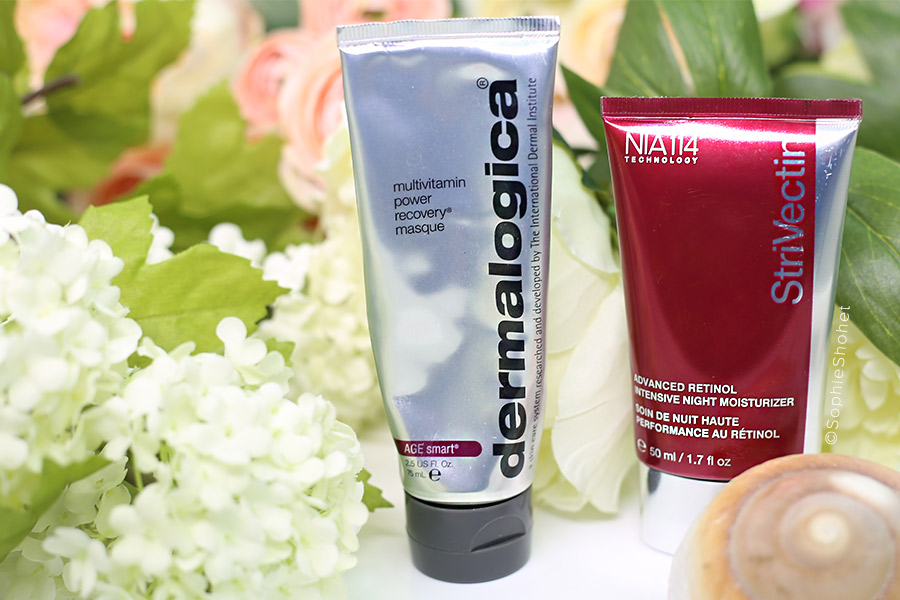 Pore Reducing Night Treatment Moisturiser & Puffy-Eye Reducing Creme (Everyday)
Like the cleansing stage, this is the other bit that I do everyday.
For enlarged pores, you need to use a topical retinoid treatment on the skin every evening, before bed.

I've been using StriVectin's Retinoid Treatment, combined with Clark's Botanical Anti-Puff Eye Creme and the results are better than I could ever have expected.

The StriVectin Retinoid product tingles a little when you apply it, and you need to apply it all over your face. Avoiding the eye area.
The main ingredient in StriVectin is Vitamin A - retinoids minimise large pores and unclog them. I find that adding a thicker amount of the product to problem areas helps to concentrate the effects.

Finally, you should apply a good eye creme. I really rate Clark's Botanics Anti-Puff Eye Creme. The consistency of the creme is thick and a bit "silicony". It smooths lines and DOES reduce puffiness from tiredness and age.

Following these steps, not only should you find your pores reduced - but for those of you with oily/combination skin - you should find your skin is more normalized and less prone to dry/greasy episodes.
Watch the 'How To'