I keep going backwards and forwards on knowing where to start with this review. This is because foundations are such a personal choice – what works for one can be terrible for another. It all depends on your skin type, tone, texture, your environment and even age.
As such, I'm being mindful of not rushing in with "OMG you guys, it's amazing, you need to buy this immediately!"
…That said, if you are here mainly for the pictures and a top-level opinion, those are my thoughts. It's a genius product and it is worth getting.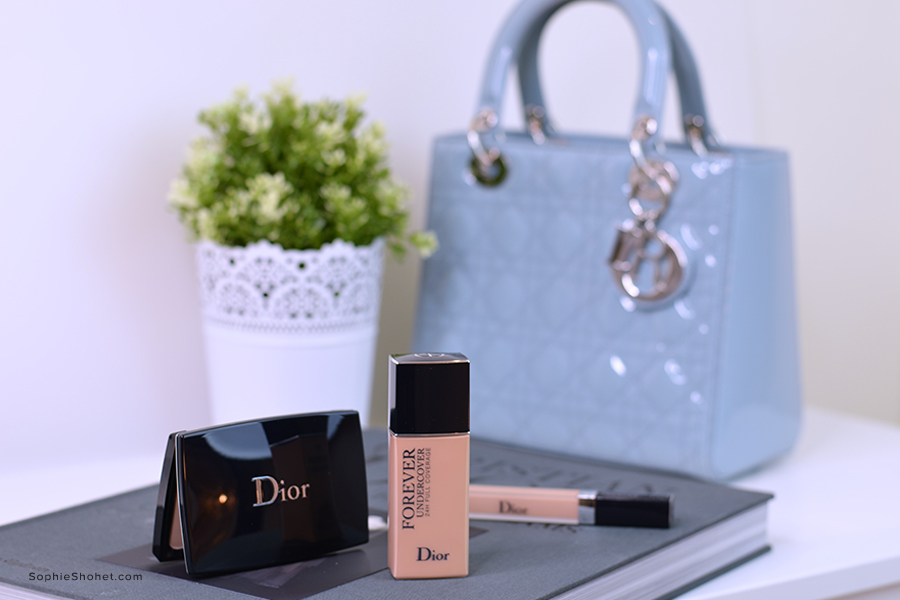 Diorskin Forever Undercover Foundation is the latest 2018 release from Dior, this is their first ever 24 hour full-coverage foundation and it contains the highest levels of pigment out of all the foundations in the range.
It is designed to repel water, a claim that I am able to confirm. Sheltering in a doorway to keep out of a sudden heavy downpour in London last week, a large amount of water fell from the shop shutter above me and poured right down the middle of my face. I was kind of angry and irritated at the time, but when I checked my makeup later I was amazed - there wasn't even a disturbance. Washing it off with cleanser can take a few goes, so it does do what it says.
"To avoid a mask effect, the carefully selected mineral pigments are given a very specific coating, which is plant-based and merges perfectly with the skin providing an imperceptible finish.
Hydrophobic by nature, it helps repel water and provides a long-wear pigmented second skin."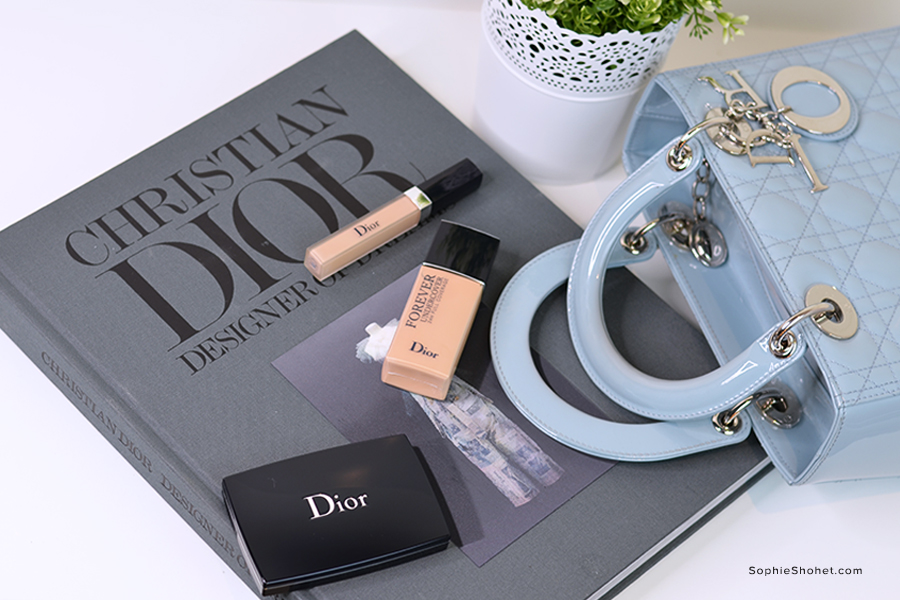 Two quick things to say before I continue:
Firstly, I am VERY consistent with my makeup and skincare. If something works I don't go looking for 'better'. I used NARS Sheer Glow foundation from 2012 – 2016 and only changed because I tried and loved Armani's Luminous Silk Foundation in 2016. I don't like change, so you can trust me to not flippantly move onto the next best thing!
I have combination/oily skin. The combination element causes me to feel dry and I can't stand a dehydrated matte finish foundation. Equally, my oily t-zone DESTROYS foundation in the first 4 hours! I've found foundations that come very close to managing both issues, but not one that's been a solution for all.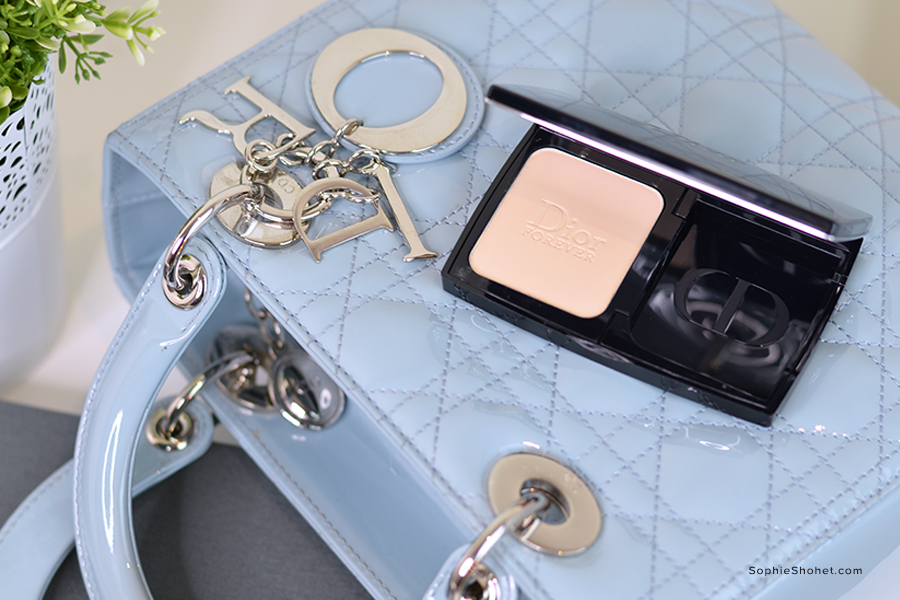 What to expect
My first observations were that the product is fluid in formula, but isn't too watery nor too thick.
It doesn't oxidise on the skin once dry, so the colour is consistent.
I don't generally like full coverage and so tested this in two ways: The first (this is how I wear my foundation normally) is I apply a little dot to my forehead, under my eyes, top lip and a little on the chin and blend-out a thin layer with my finger.
It blended nicely into my own skin and it covered some red thread veins I have on my cheeks with ease. Excellent under the eyes, absolutely NO cracking or dryness which I was most impressed with.
When I tried a full coverage application, I was pleasantly surprised. There was not a trace of 'cakeyness', the product looked like my skin, but better.
It blended well into my neck and somehow, didn't feel at all heavy on the skin.
As the day progressed, I noticed that it had my oil under control and my dryness evened-out. If you're used to Armani's Luminous Silk you will know that it doesn't try-down, but instead retains a dewy look. It also starts to breakdown and slide-off on the t-zone for me (this has always been the only thing I didn't like about it).
Diorskin Forever Undercover doesn't share that dewy finish. It dries down to a semi-matte. You can actually touch your face and you don't have foundation residue on your hands, it's incredible! Every time I have worn this foundation I have had no need to blot or powder. And I'm talking about all day long.
Used with the new Diorskin concealer, you can create a highlight effect that doesn't crack or budge. I need to say this again as it continues to stun me: even with oily/combination skin, I didn't need to blot the full day. I could touch my face and I didn't have foundation residue on my fingers.
It really is like you have fresh powder on, over your best foundation. All day.
"I need to say this again as it continues to stun me: even with oily/combination skin, I didn't need to blot the full day. I could touch my face and I didn't have foundation residue on my fingers."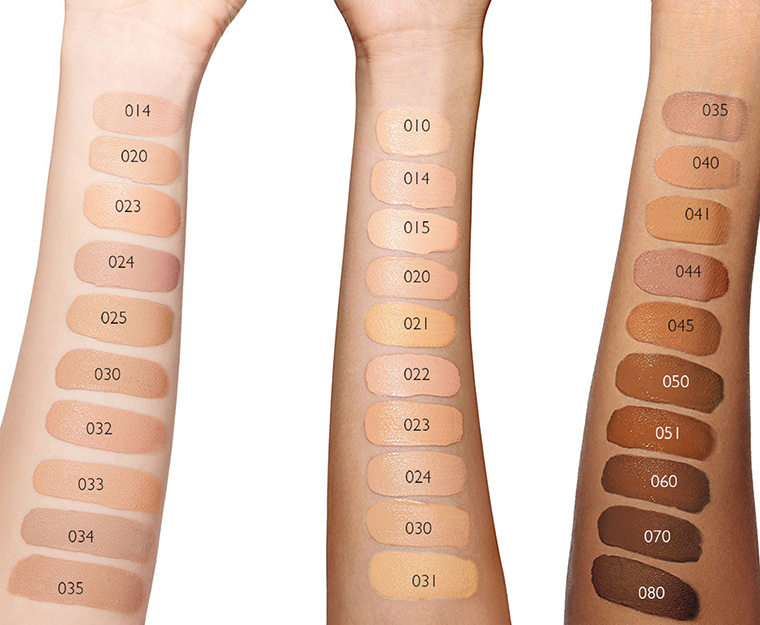 My only criticism of the new line is the colour range which I find limited. In Armani Luminous Silk I am colour 6.5 and in NARS Sheer Glow I am "Barcelona".
I have struggled to find my perfect shade in the Diorskin Forever Undercover line. I am somewhere between No.25 and No.31.
I only rave about products that are good, and this is one that is so good, I'm telling everyone who'll listen to me about it at the moment.
If you are unsure, I would urge you to get a little tester from your local department store. Give it a try, I hope you like it as much as I do.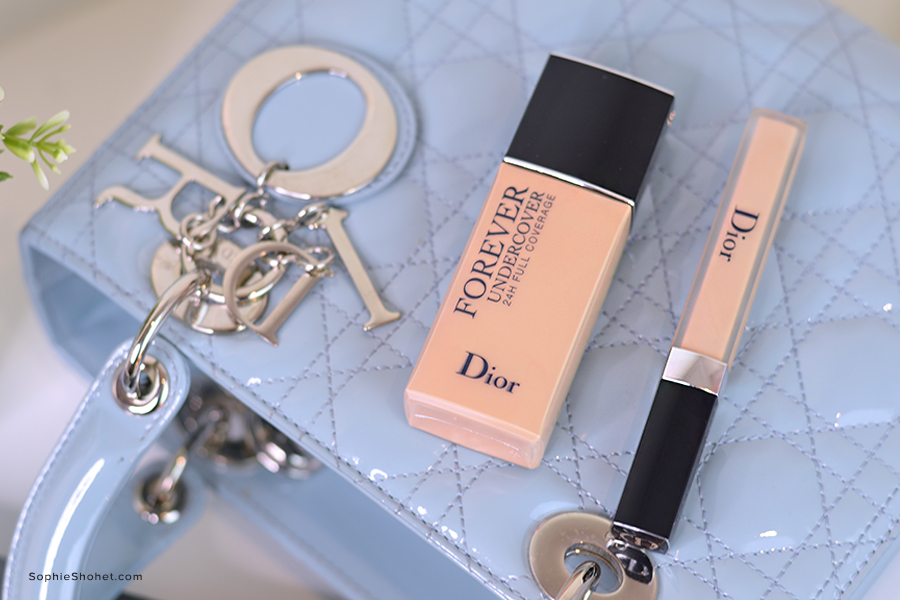 * This article is in proud collaboration with Christian Dior Parfums. The opinions in this have not been guided by Dior at all, they are simply my own personal observations.