I've wanted a few mauve highlights through the ends of my hair this year, nothing to crazy… Unicorn hair wouldn't go down well at work, I want something subtle, tasteful, but fun - like this in fact, demonstrated by the beautiful and talented @hairbypkilla on Instagram: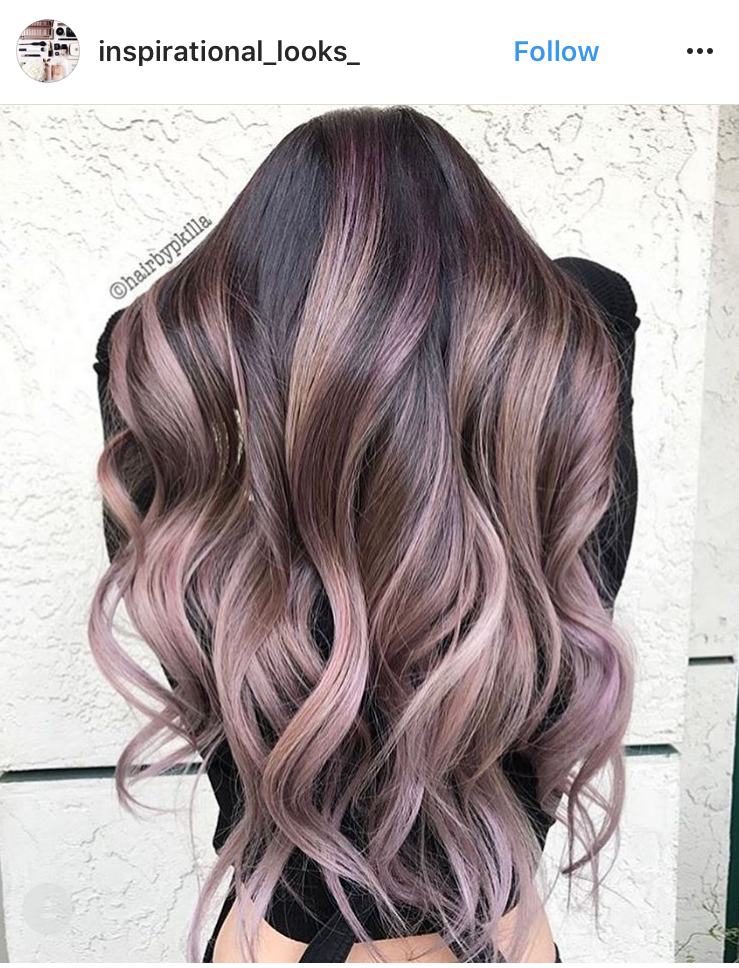 I asked my hairdresser, to which she outright said she wouldn't do it.  Something to do with having to bleach my hair to a point where it'll be on the floor before she even gets the colour onto it.
Well, a few weeks ago I was delighted to be invited to the launch of a new range of hair colour from Clairol. The launch took place at The Century Club; as I walked up the stairs I was led to a room via a rainbow pathway motif on the floor.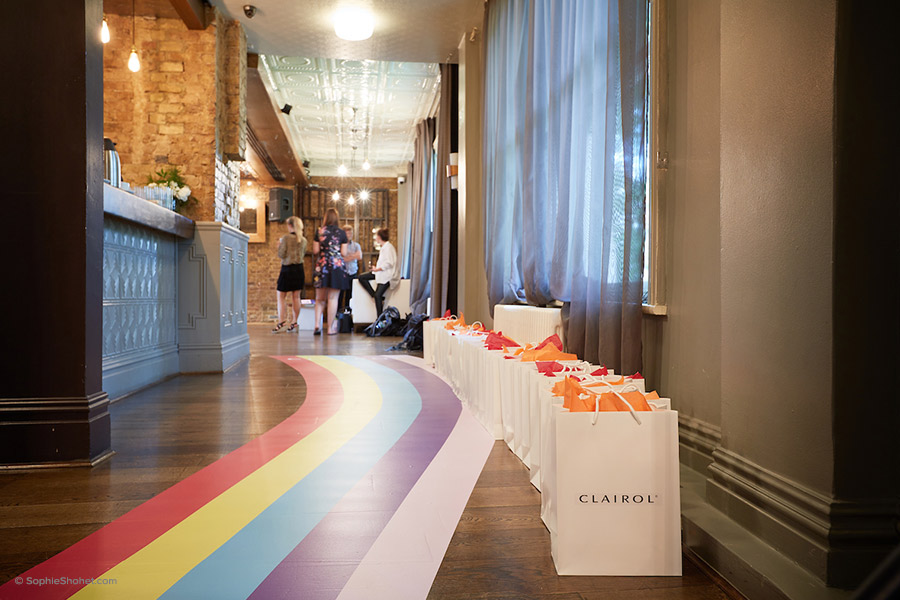 Rainbow bagels, brightly coloured smoothies and a plethora of jelly sweets awaited.
The new product line, named Clairol Colour Crave comprises of two products: a semi-permanent hair dye and a wash-out hair makeup. BOTH designed first and foremost to work on dark hair.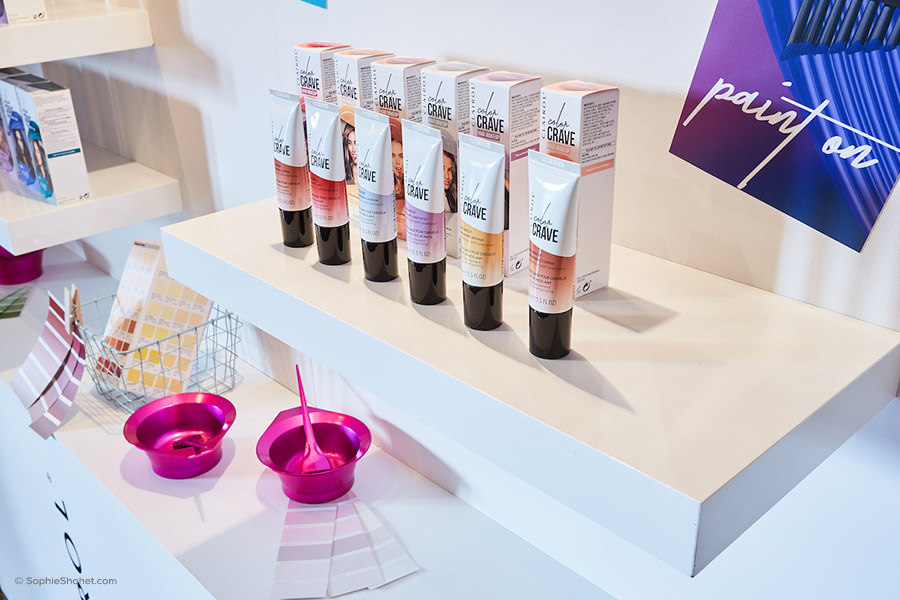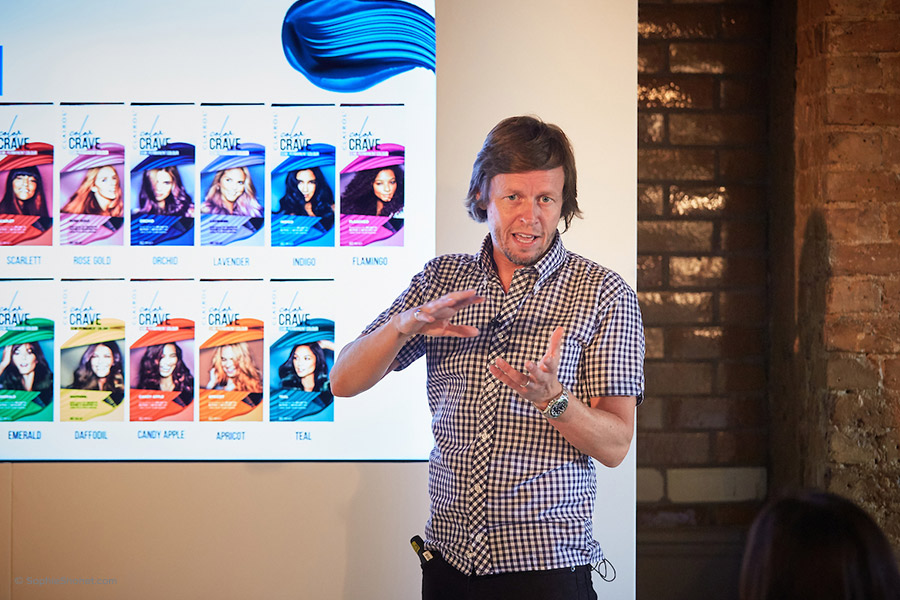 I jumped at the opportunity to try the hair makeup – they are available in a range of colours, from Rose Gold to Lavender, Indigo & Apricot. I tried the hair makeup in 'Amethyst' and loved the result. For any of you old enough to remember Dior's 'Hair Mascara' in the late nineties, this is like a better thought through (and less crispy) alternative.
The product is applied direct from the container and is 'set' by drying it (either with hair straighteners or hair dryer). It didn't feel crispy at all, but you could feel that there was product in your hair, almost like a hair wax. Application can be a little messy as the product has a very liquidy consistency - so make sure you apply it in the bathroom, away from any carpets.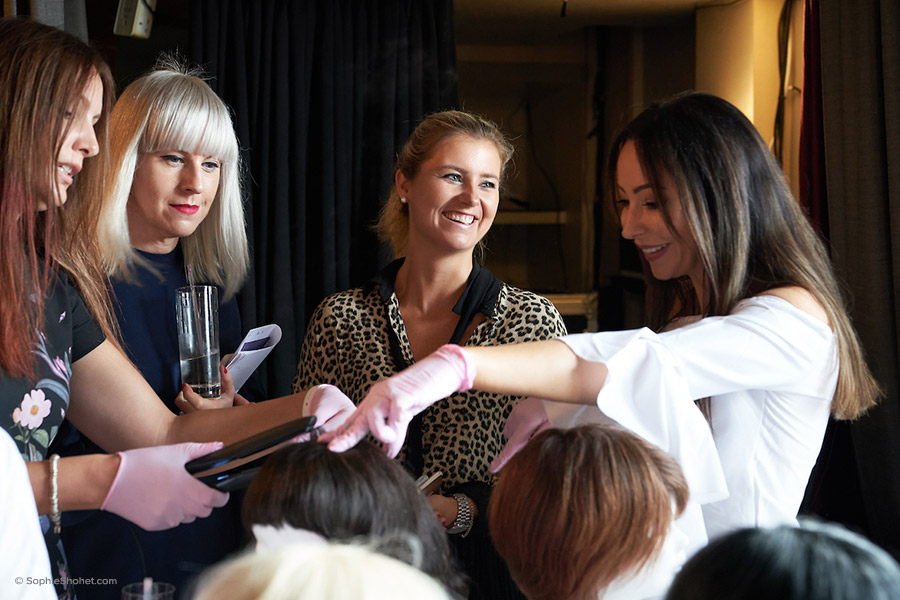 For me, the hair makeup takes a little too much finesse and time to apply daily. But as an every-so-often way to change-up your look, or just as a way to sample a new colour before going with the semi-permanent, I think it's great.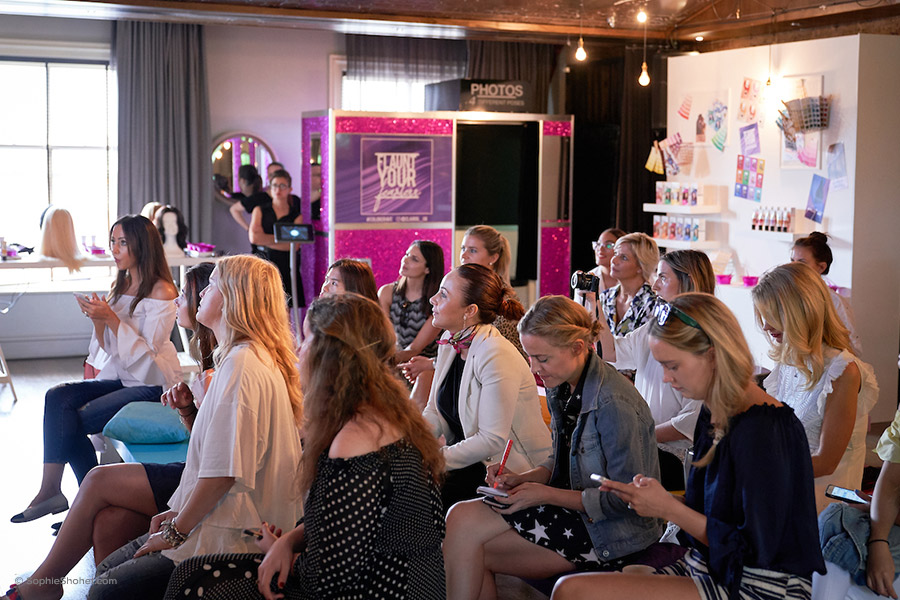 Available to buy from Superdrug & Boots for £7.99.
My finished result!!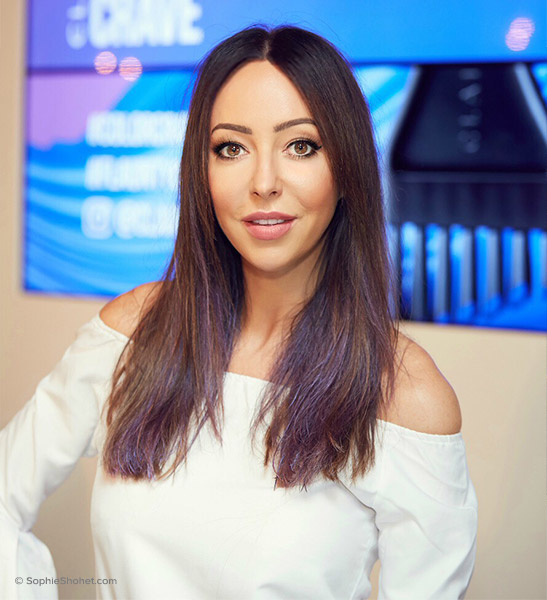 *This is not a paid sponsored post, all opinions and information around using the product are based on my personal experience. Photo credit: Michael Bowles