The ByTerry 'The Paris Mon Amour Set' was released just a few weeks ago, and its beautiful packaging alone will have you desiring it! But, is it worth it? This is what I think having tested it...
This 2021 (Spring) ByTerry launched their newest palette; 'V.I.P. Expert Paris Mon Amour'.
In addition to this, they've created a package deal whereby you can buy the palette either singularly, or, you can purchase a set which includes their Lash-Expert Twist Brush Mascara (basically, you're getting a bundle price with a 25% discount).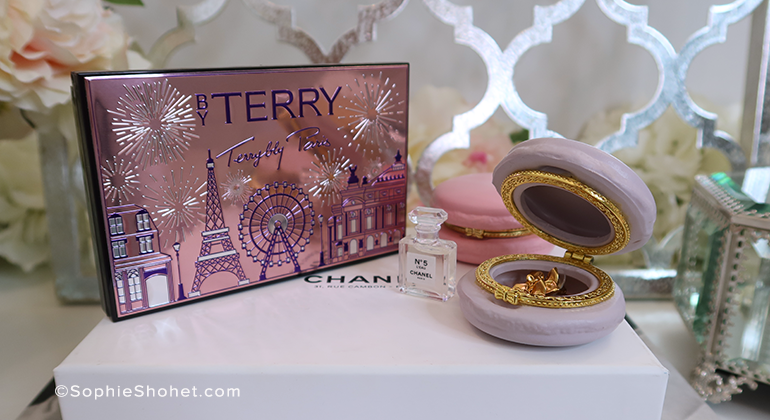 Lash-Expert Twist Brush
I've always liked ByTerry mascaras. The brush especially is what makes theirs a favourite. Lash-Expert Twist Brush mascara is buildable and I find you can go around 2 - 4 months using it before the dry-out starts and those annoying micro fibre bits start sticking in your eye after you've applied it.
This mascara has a cool 'twist' feature, which lets you either twist the brush into a spiral for volume, or have it straight for length when applying.
I'm not sure if this is intended, but the Lash-Expert Twist Brush mascara I've been testing can be rotated three times, allowing you to choose between straight brush, minor twist or extra massive twist! Each give a slightly different finish, I like to use the straight option to start, and then once I've got the length right I switch to the extra massive 3rd twist option to add volume before it dries.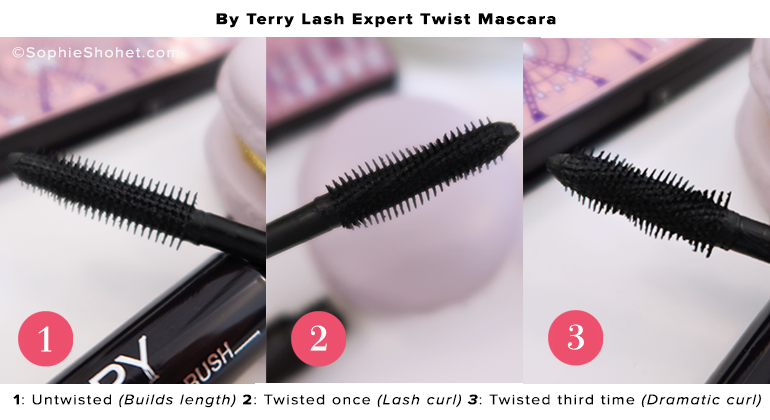 WORTH IT? - YES
Doesn't flake under the eyes
Doesn't create loads of those tiny "cotton wool" type fibers that stick in your eyes, EXCEPT for after around 3-4 months when it starts to dry-out slightly
Does a good job of separating lashes and creating volume and length
---
V.I.P. Expert Paris Mon Amour
How beautiful is the packaging on this, and the sweet little designs on the eyeshadows? This palette is perfect to fit into your bag. It's compact and the accompanying brush is adequate for on the go.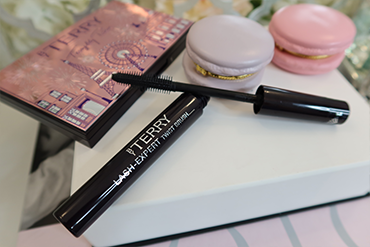 The shadows are lovely, a mix of matte and metallic. They weren't as pigmented as I thought they would be though. I found them to be very sheer, and I had to put quite a bit on to get the colours to show.
Once on though, they are buildable, but you do need to spend a little time getting there. The brush in the palette is something I'd only use while out of the house and needing a touch-up. I did try using it but I opted for my full-size brushes as these just made it easier to apply. (This isn't necessarily a negative thing related just to this palette though. I don't think the mini brushes in ANY palettes are that good!)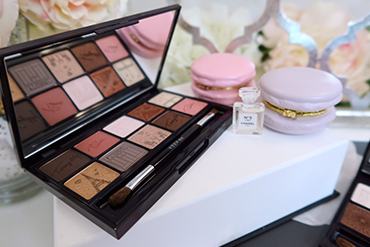 WORTH IT? – IT DEPENDS ON HOW DRAMATIC YOU LIKE YOUR MAKEUP
Good if you like a natural look and you want an eyeshadow that's easy to not muck-up!
Sheer colours that aren't as deep looking as they appear in the palette.
No fall-out of the shadows and they blended REALLY easily. I actually made a mess of one eye and it was so easy to correct!
Pretty colours and packaging, but subtle (that's not always a bad thing!)
Not good if you like strong pigments and dramatic look (imo)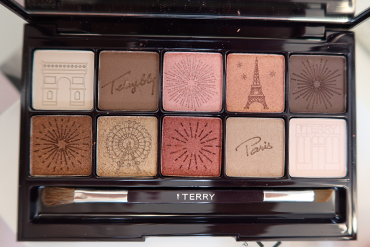 Swatches of the eyeshadows and mascara worn...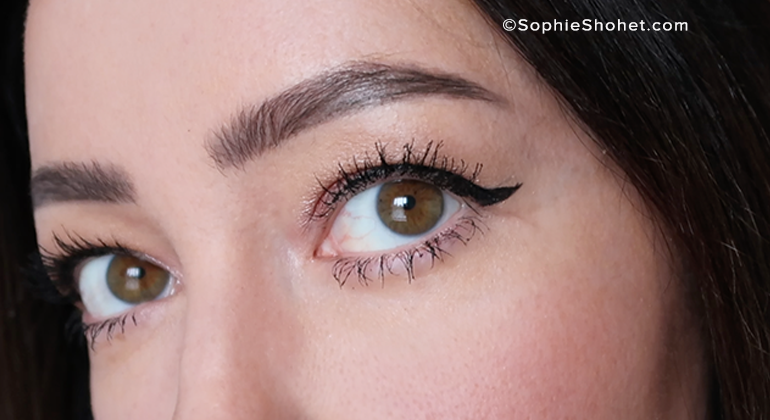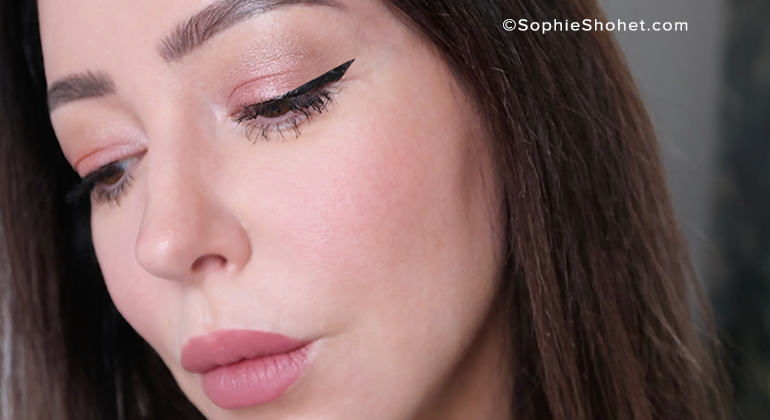 DISCLAIMER
Mascara and eyeshadow palette set were sent to me as PR. As you can probably tell from this review, they haven't told me what to say or that it can only go-live if i give the products a full 8/10!
No affiliate links in use.