Lip hydration is such an important aspect to cover in our skin routines, and yet it's often overlooked. Most of us will have an eye cream, day cream, night cream…maybe even a neck and décolletage product. But lips are often forgotten and yet tend to be one of the first areas to show signs of ageing; be that through loss of volume and/or fine lines.
I have lip balm products dotted strategically pretty much everywhere, from my desk to my bedside table, sitting room, kitchen and even in my car. Anywhere I spend a proportion of my day.
Do I do this simply to delay ageing? - No.
It's more due to the fact that the feeling of dry lips frustrates me in the same way a broken nail catching on everything might! But the fact it might have a longer-term anti-ageing benefit is a bonus.
If you're looking for a way to improve or delay lip ageing, I have 3 options that may help!
Laser
There are lasers available for just about every problem these days. I had a course of 3 laser sessions earlier this year at Dr Joney De Souza's London clinic, with a view to reducing enlarged pores. The results were good and the downtime was minimal.
Lasers also exist to target and improve fine lines around the mouth; the number of sessions you will require is dependent on the severity of your concerns. Laser is great if you are happy with your lip volume, but wish to improve lines and elasticity.
Injectables
Injectable fillers such as Restylane are used to increase or restore lip volume. The placement of the product depends on your area of concern, but typically the application of filler around the vermillion boarder will resolve issues with shape and any lipstick bleeding into lines.
New research suggests that the use of hyaluronic acid can trigger your body to produce more, where it might previously have slowed-down. So having such products applied might in fact create a more long-term benefit.
In summary, lip fillers don't have to be used to create a dramatic pout. They can also be used more minimally to restore any fullness that has been lost.
Finding someone who can create as natural look as possible and not leave you looking 'duck-lipped' is key. Many consultants have Instagram profiles showcasing their work. Take your time finding the right person, ensure you like their client results and do lots of research beforehand!
Lip filler is something I would personally consider in the future, as I've always lacked any sort of fullness or boarder on the sides of my upper lip.
When the time is right I will see the doctor that administered my facial laser treatments, as his 'lip work' is incredibly natural looking.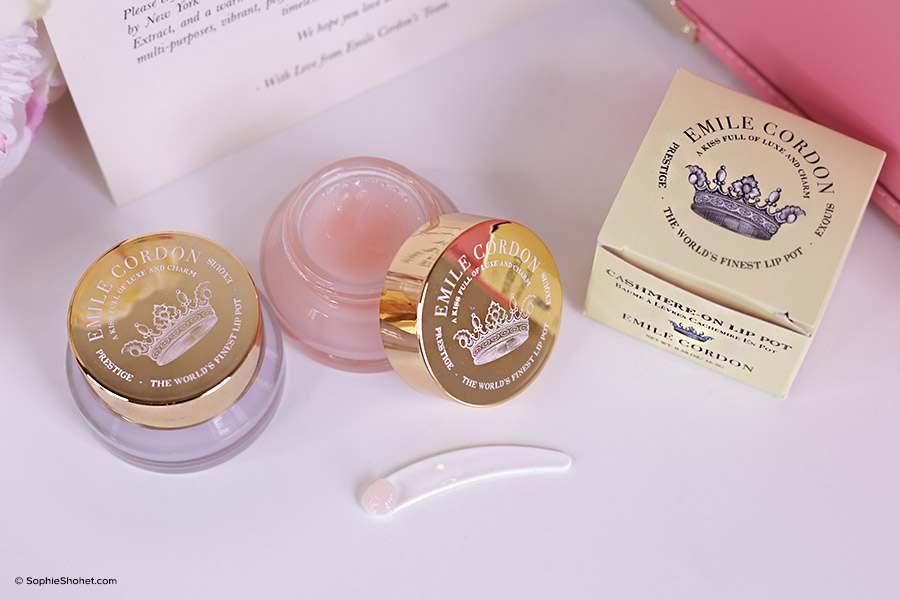 Hydration & Lifestyle
Let's start with lifestyle; smoking and exposure to UV rays causes and accelerates lines around the mouth, as well as a lack of volume and overall plumpness.
Dehydration and chapped lips don't help in the longer term either, but they also don't look too nice! Adding hydration will automatically create the illusion of fuller lips.
I've been using this product from Emile Cordon, they are luxury Lip Pots, said to feel like cashmere on the lip. Containing anti-ageing ingredients, I find the lip pots to be both effective and a delight to use and apply. They have a very delicate fragrance to them and can also be used on cuticles.
I was sent two of their Cashmere-On Lip Pots to try in May. I've been using them since and have genuinely gotten to a point where they have out-performed my other lip products in terms of lasting hydration, scent and (aesthetically) the pots look divine! The two I have are in "No.1 Lisa – Rose Champagne" and "No.43 Pamela – Mediterranean Fig".